Posting too many selfies can kill your relationship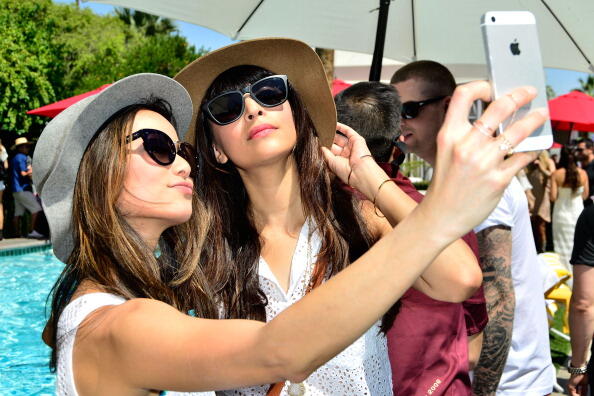 CREDIT: GETTY IMAGES
According to a new study published in Telematics and Informatics, the more selfies someone posts, the more the amount of JEALOUSY in their relationship increases . . . AND the quality of their relationship goes down.
The researchers say it shows that social media can have a negative effect on relationships . . . so it's probably smart to tone it down on your number of selfies.

Heard 5-8pm Central the Joe Pags Show has been a San Antonio staple and a fan favorite since 2007. Pags started his career in radio in 1989 in Palm Beach County, Florida before making his way to the TV anchor desk in Saginaw/Flint, Grand Rapids/Kalamazoo, and Lansing, Michigan then moving on to New York. From there he was called back to radio and landed at the Clear Channel Talk Flagship, WOAI in 2005. Pags has won multiple Associated Press awards for excellence in journalism in both Michigan and New York. Michigan Association of Broadcasting award-winner and has been cited by the US House of Representatives and the State of Michigan for his broadcasts following the attacks of 9/11. The show is nationally syndicated to more than 70 stations and is seen on NewsmaxTV nationally. Along with his syndicated daily show, Pags hosts Premiere's nationally syndicated "The Weekend w/Joe Pags." Pags is a member of Talkers Magazine's "Heavy Hundred," and his show was recently named to the NewsMax list of the most influential local talk shows in the country.