Virgin Galactic Spaceplane Takes First Ever Passenger Into Space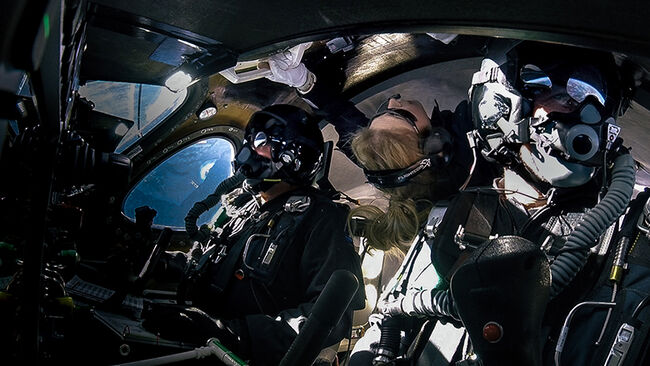 Billionaire Richard Branson's space tourism company Virgin Galactic announced that they launched three people into space, marking the first time a passenger has flown on a commercial voyage into space.
The ship, VSS Unity, was piloted by Dave Mackay and Mike "Sooch" Masucci, while Beth Moses, the chief astronaut instructor at Virgin Galactic, got to sit in the cabin during the flight. The ship reached a top speed of three times the speed of sound as it climbed to an altitude of 55.8 miles above the surface of the earth.
The crew got to experience a few minutes of weightlessness which allowed Moses a chance to float freely around the cabin and conduct tests and validate data that had been recorded by sensors on previous flights.
Unity landed safely at Mojave Air and Space Port in California about an hour after takeoff.
"Beth, Sooch and I just enjoyed a pretty amazing flight which was beyond anything any of us has ever experienced," Mackay said. "It was thrilling yet smooth and nicely controlled throughout with a view at the top, of the Earth from space, which exceeded all our expectations."
Photo: Virgin Galactic 2018