Houston's Drivers Ain't So Bad!!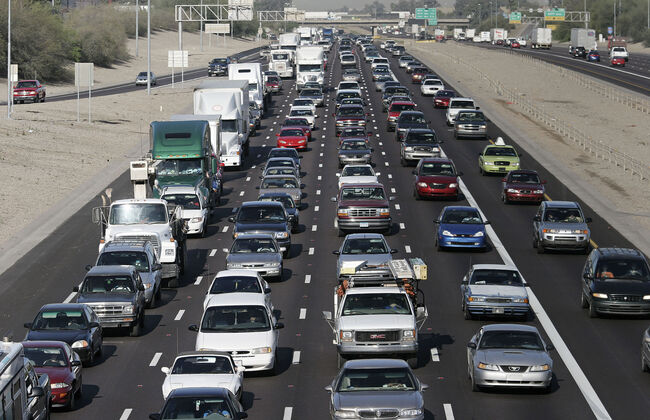 Wow. If you've driven on Houston freeways any number of times you've undoubtedly seen some weird drivers do strange things, and would be forgiven if you mistakenly think we have some of the worst drivers in the nation. We don't. We're ranked 12th best in the nation, right behind El Paso. Portland, Oregon, though, you may want to avoid.
Quote Wizard went through insurance claims filed in America's top cities, and based on the number of accidents, speeding tickets, DWI's and DUI's, ranked the cities with the worst drivers.
2019 worst driving cities in America
1 Portland, OR
2 Boise, ID
3 Virginia Beach, VA
4 Columbus, OH
5 Sacramento, CA
6 Salt Lake City, UT
7 Cleveland, OH
8 Denver, CO
9 San Francisco, CA
10 Richmond, VA
11 Madison, WI
12 Fresno, CA
13 Bakersfield, CA
14 Seattle, WA
15 Omaha, NE
2019 Best Driving Cities in America
1 Detroit, MI
2 Louisville, KY
3 Chicago, IL
4 Miami, FL
5 Grand Rapids, MI
6 Little Rock, AR
7 St. Louis, MO
8 New Orleans, LA
9 Fort Myers, FL
10 Lexington, KY
11 El Paso, TX
12 Houston, TX
13 Honolulu, HI
14 Buffalo, NY
15 Hartford, CT