Sketchy Voter Shenanigans at Houston UPS Stores
Houston, Texas is home to a lot of interesting things: a funeral museum, we're the home of NASA, we have a giant church that use to be a basketball stadium and we have a UPS store with over 84 registered voters - AND 22 OF THEM HAVE VOTED!
In case you're not catching what I'm putting down here - that means 84 people are registered to vote at a place where they don't live and many believe this makes Harris County susceptible to voter fraud.
The UPS Store is located at 1302 Waugh Drive. The UPS Store at 11152 Westheimer also has registered local voters and 11 of them have already cast a ballot in the current November General Election.
There are also around 100 additional sites throughout Harris County that have 10 or more people registered to vote at commercial addresses.
"Having people registered in bulk where they do not live opens up the opportunity for a candidate or party to pack a targeted district," said Harris County Clerk Stan Stanart. "The voter roll should represent where people actually live.
This makes a lot of sense. After all, Texas law requires you to vote where you actually live.
The Harris County Jury Wheel is also negatively impacted by the dishonest tactic of registering to vote somewhere that isn't your actual home. Harris County's Jury Wheel, like all Texas counties, is made up of DPS data and voter registration information.
If someone who lives outside the county is registered at a Harris County mailbox store and they wind up on a jury, the entire case can be thrown out because they are ineligible to serve on that jury. That's a pretty horrible reason for a criminal to walk free.
Harris County District Clerk Chris Daniel said, "Out of county residents registering to vote in Harris County with a PO Box can jeopardize our entire judicial system, and here is an example."
So what conservatives do about this news? Well, considering the UPS's attempts to distance themselves from the NRA over the past year, maybe it's time for patriotic Americans to stop using the company's services?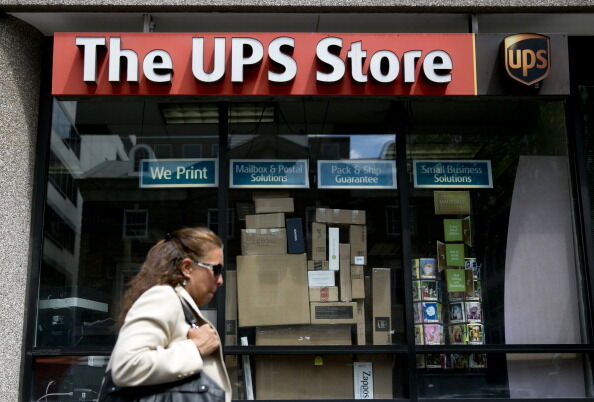 The Pursuit of Happiness
Ken Webster Jr is a talk radio personality and producer from Houston, TX. He started his career in Chicago on the Mancow show and has since worked at dozens of radio stations all over the country. He's currently the host of Pursuit of Happiness...
Read more