Trump has a new strategy to stop the caravans
The caravan (or pluralized - caravans) was a pretty big news story right up until the midterm elections and now you hardly hear a word about it, but it's still heading this way.
President Trump plans to use a fast-track regulation which will modify the asylum rules that prevent the quick deportation of illegal border-crossers and asylum seekers.

Secretary Kirstjen M. Nielsen and acting Attorney General Matthew G. Whitaker released a statement on Thursday that says, "Consistent with our immigration laws, the President has the broad authority to suspend or restrict the entry of aliens into the United States if he determines it to be in the national interest to do so."
This policy will affect the migrants in the three caravans that are moving north towards our Southern border, but they will also apply to run-of-the-mill illegal immigrants who aren't traveling via caravan.
Our current policies state that migrants seeking asylum from poverty are guaranteed their release into the U.S. job market for at least two years provided they get a judge's approval for their asylum claim.
This is a step in the right direction - we can't fix our immigration crisis if we don't change our policies.
Make the border safe again.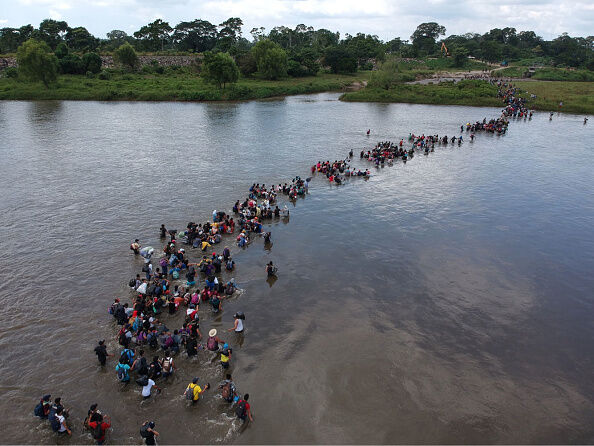 This photo of parasites was taken by Getty Images.


The Pursuit of Happiness
Ken Webster Jr is a talk radio personality and producer from Houston, TX. He started his career in Chicago on the Mancow show and has since worked at dozens of radio stations all over the country. He's currently the host of Pursuit of Happiness...
Read more