ZZ Top's Billy Gibbons Fires Opening Act After Pro-Trump FB Post
Pro-Trump musician Benton Blount is known to TV viewers for his America's Got Talent performance, but now he has a new claim to fame: being fired by ZZ Top's Billy Gibbons.
Blount has been on tour with Gibbons but found out he was fired when the musicians reached Atlanta.
All of this happened shortly after Blount was reportedly suspended from Facebook for pro-Trump posts.
Blount claims he never spoke with Gibbons personally but he often shares politically charged posts to social media. Although no reason was given for his firing from the tour, many seem to believe it was because of Blount's pro-Trump rhetoric, citing the timing as the reason for the speculation.
In the now removed post Blount wore a red "Make America Great Again" hat and a "I Voted" sticker on Election Day. He also held a Chick-Fil-A sandwich and drink in the photo. The caption read, "Someone reading this just got offended multiple times. My work here is done! #Vote."
Does this mean Gibbons is anti-Trump or was this just strange timing? The answer is unknown, as Gibbons' people aren't answering questions to journalists.
There's gotta be more to this story - something stinks.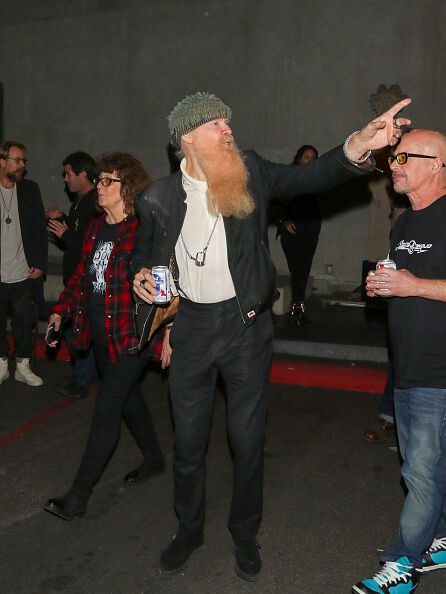 The Pursuit of Happiness
Ken Webster Jr is a talk radio personality and producer from Houston, TX. He started his career in Chicago on the Mancow show and has since worked at dozens of radio stations all over the country. He's currently the host of Pursuit of Happiness...
Read more