Whole Lotta Suicide Bombin' in Afghanistan Last Night
Say, what the heck is happening with that war that never ends, anyway?
A suicide bomber in Afghanistan targeted anti-Taliban protesters in Kabul yesterday. At least four people were killed and 22 people were wounded.
All of this took place shortly after another incident in which insurgents killed as many as 20 Afghan police officers in the eastern Ghazni province, making it an extremely violent 24 hour period for the country.
A spokesperson for the Kabul police says the suicide bomber was on foot and detonated a vest full of explosives near the protesters.
Hours later ISIS claimed responsibility for the attack.
The Taliban and ISIS have been working together to combat the Afghan military and currently control about half the region.
The recent Afghanistan election could not take place in the Ghazni province for security reasons. Voting in that area has been postponed for a year.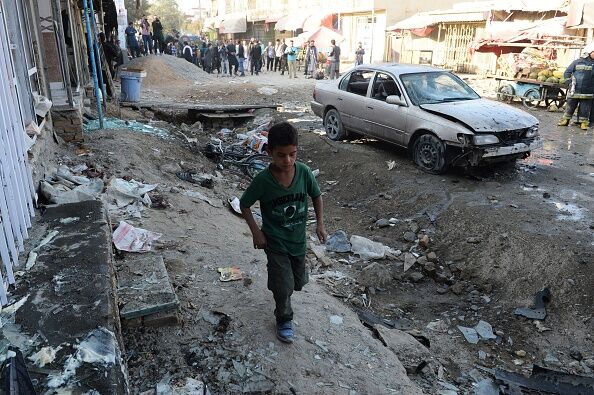 Afghan boys walks at the site of a suicide bomb attack near a Shiite mosque in Kabul on September 29, 2017. Up to six people were killed when a suicide bomber posing as a shepherd blew himself up near a Shiite mosque on September 29, police said, as Muslims prepare to commemorate a key Islamic event. As many as 20 others were wounded in the attack, which happened in the north of the Afghan capital as worshippers were inside Hussainia mosque, one of the biggest Shiite centres in the city, for Friday prayers. / AFP PHOTO / NOORULLAH SHIRZADA (Photo credit should read NOORULLAH SHIRZADA/AFP/Getty Images)

The Pursuit of Happiness
Ken Webster Jr is a talk radio personality and producer from Houston, TX. He started his career in Chicago on the Mancow show and has since worked at dozens of radio stations all over the country. He's currently the host of Pursuit of Happiness...
Read more