Texas Law Makers Consider Legalizing Medical Marijuana
Alright, folks, we rarely ask you to write letters to your state senators and state reps, but this is a good time to do it.
Earlier this week Texas State Senator Jose Menendez filed a billow to allow Texans legal access to medical marijuana.
His office says Senate Bill 90 is, "a comprehensive and compassionate medical cannabis bill. The proposed legislation would increase the number of debilitating medical conditions that qualify for the Texas Compassionate Use Program."
Legalizing medical access to marijuana isn't exactly controversial policy in 2018. It might interest you to know that every state surrounding Texas has legal access to medical marijuana. This makes a lot of sense if you consider that cannabis can be used to treat opioid addiction, PTSD, the side effects of cancer treatment, glaucoma, issues related to the autism spectrum, multiple sclerosis, spinal cord injuries and diseases, HIV/AIDS, arthritis, epilepsy, inflammatory bowel disease, insomnia, depression and the common stomach flu.
By the way, I apologize for speaking the obvious here, but marijuana is a plant. Are Texans really afraid of plants? These are also plants that are currently sold illegally all over our state. The only thing prohibition does is stop law-abiding citizens from getting access to a simple medical treatment.
So, yes, I would say conservatives and libertarians in Texas should support Senate Bill 90.
After all, why not?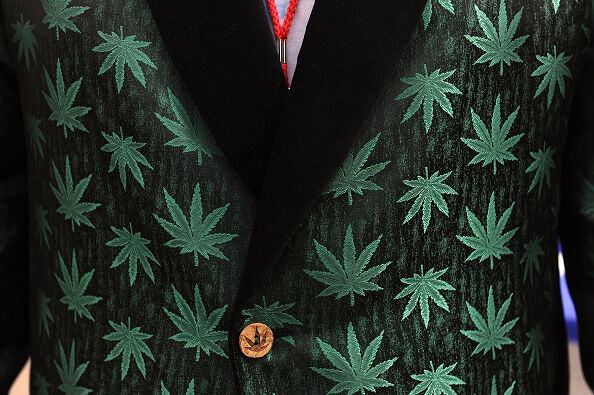 DENVER, CO - APRIL 18: Chris Alford, 30, of Austin, Texas sports a marijuana themed smoking jacket during the High Times Cannabis Cup at the Denver Mart in Denver, Colorado on April 18, 2015. The High Times Cannabis Cup runs through Monday at the Denver Mart. (Photo by Seth McConnell/The Denver Post via Getty Images)

The Pursuit of Happiness
Ken Webster Jr is a talk radio personality and producer from Houston, TX. He started his career in Chicago on the Mancow show and has since worked at dozens of radio stations all over the country. He's currently the host of Pursuit of Happiness...
Read more