Migrant Caravan Has At Least 500 Criminals, Says DHS Report
There are more than 500 criminals traveling with the migrant caravan at the US-Mexico border near Tijuana and San Diego, according to a new report form Homeland Security.
This report confirms what journalists already believed to be true, as caravan travelers have previously reported crime in their group. One migrant even told reporters he was previously deported and convicted for attempted murder.
The news was delivered via a conference call with journalists when a DHS official said, "most of the caravan members are not women and children".
According to Homeland Security officials, there are about 6000 caravan travelers, which means about 12% of the group is made up of criminals.
The current wait-time for migrants who want to enter the US the legal way isn't going to be as speedy as some were hoping. Officials estimate it could be months before everyone is processed and brought into the country. The crowds in Tijuana may have to wait up to 6 months for their asylum claims to be heard.
In the mean time, the U.S. Border Patrol has temporarily closed all northbound lanes at the San Ysidro Port of Entry.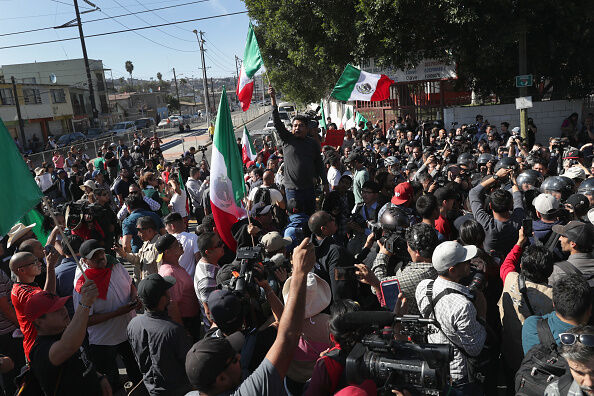 The Pursuit of Happiness
Ken Webster Jr is a talk radio personality and producer from Houston, TX. He started his career in Chicago on the Mancow show and has since worked at dozens of radio stations all over the country. He's currently the host of Pursuit of Happiness...
Read more