Violence in Tijuana as locals fight with the migrant caravan
TIJUANA, Mexico— Much like American conservatives, residents of Mexico aren't big fans of the Central American migrants.
Violence between the local Mexican residents and the migrants have been common over the past few days, with incidents of punching, angry threats, peltings with sticks and stones and people throwing hot coffee being reported.
Thousands of migrants have arrived in Tijuana this week, which is, coincidentally, a town known as "The City if Migrants".
The caravan's arrival has sparked a backlash from residents who say the migrants are a threat to public safety. And they have a valid point - a new report from DHS says the migrant caravan has at least 500 known criminals traveling among the group. People in the caravan have even admitted this and one of them is an attempted murderer.
In other words, even Mexicans don't like the migrant caravan.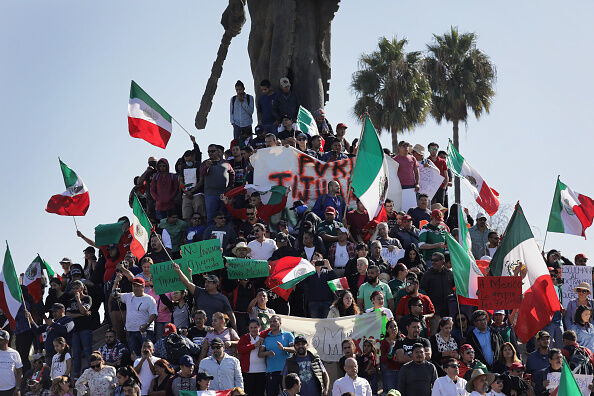 TIJUANA, MEXICO - NOVEMBER 18: Anti-immigrant protesters take part in a demonstration on November 18, 2018 in Tijuana, Mexico. Several hundred demonstrators marched to a temporary immigrant shelter near the U.S.-Mexico border where members of the migrant caravan are staying in Tijuana after traveling thousands of miles from Central America. (Photo by John Moore/Getty Images)

The Pursuit of Happiness
Ken Webster Jr is a talk radio personality and producer from Houston, TX. He started his career in Chicago on the Mancow show and has since worked at dozens of radio stations all over the country. He's currently the host of Pursuit of Happiness...
Read more