John Kerry Admits: Immigration 'Crushed' Europe (video)
Former U.S. Secretary of State John Kerry reluctantly admitted last week during a trip to Europe that the continent has been "crushed" by mass immigration.
Kerry made the remarks while speaking at an event in London.
He was trying to make an argument against climate change, but he accidentally proved President Trump was right - mass immigration will destroy a culture.
Kerry said, "Europe is already crushed under this transformation that is taking place due to migration. In Germany, Angela Merkel is weakened. Italian politics is significantly impacted."
Yep. And it has almost nothing to do with "climate change". Those refugees came to Europe because they were fleeing from war, poverty, Sharia and socialism.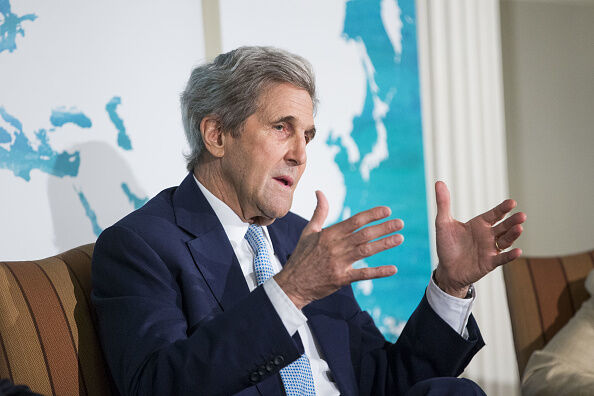 John Kerry, former U.S. Secretary of State, speaks during the International Mayors Climate Summit in Boston, Massachusetts, U.S., on Thursday, June 7, 2018. The summit focuses on the best practices and steps city leaders can take to address climate change globally and in their own communities. Photographer: Scott Eisen/Bloomberg via Getty Images

The Pursuit of Happiness
Ken Webster Jr is a talk radio personality and producer from Houston, TX. He started his career in Chicago on the Mancow show and has since worked at dozens of radio stations all over the country. He's currently the host of Pursuit of Happiness...
Read more