John McAfee Explains Whale Sex Club
Apparently a group of men gather together once a year in a place called Molokai and have sex with a whale, according to anti-virus software creator John McAffee.
John took to Twitter on Tuesday morning to tell his 872,000 followers about whale sex, a favorite pastime for a group of men who won't let John into their club.John says:
Some call me "Whale Fucker". Alright. There's a private club of a few dozen Maori men and one butch woman - that meet in Molokai each year to fuck a whale. True. Men on padeleboards herd the whale while one tries to fuck it. Wouldn't let me in the club. Tried it alone. Epic fail.
John, a 2016 US Presidential candidate, is a 73 year old computer hacker and libertarian political activist who has lead a very interesting life (which is really something of an understatement).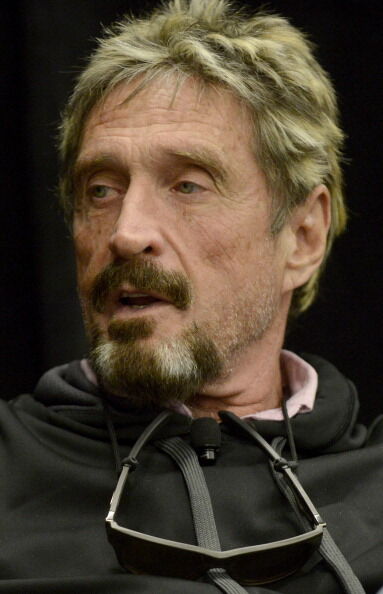 SAN JOSE, CA - SEPTEMBER 28: John McAfee participates in a fireside chat at the C2SV Technology Conference Day Three at McEnery Convention Center on September 28, 2013 in San Jose, California. (Photo by Tim Mosenfelder/Getty Images)

The Pursuit of Happiness
Ken Webster Jr is a talk radio personality and producer from Houston, TX. He started his career in Chicago on the Mancow show and has since worked at dozens of radio stations all over the country. He's currently the host of Pursuit of Happiness...
Read more