"40 years is enough" - Gen Mattis Calls For End to Afghan War (video)
"40 years is enough!"
On Monday Secretary of Defense James Mattis said the international community needs to help end the war in Afghanistan.
"In Afghanistan, it's gone on now it's approaching 40 years; 40 years is enough, and it's time for everyone to get on board, support the United Nations, support Prime Minister Modi, support President Ghani and all those who are trying to maintain peace and make for a better world here. So, we are on that track," Mattis said yesterday.
Yes! This is one of the reasons why Trump was elected. The U.S. military has been occupying Afghanistan for 17 years (since 2001) when we removed the Taliban from power.
However Afghanistan has been in conflict since the late 1970s when U.S.-backed Afghan guerrillas battled the Soviet Union for the country in a nine-year war.
Have you ever seen the movie Rambo III? Rambo aligns himself with Mujahideen. Not exactly the Taliban, but in Rambo III the Afghan militants are the good guys. A lot has changed since then, but one thing remains true - we have no business being in Afghanistan and even General Mattis knows it.
Thank God.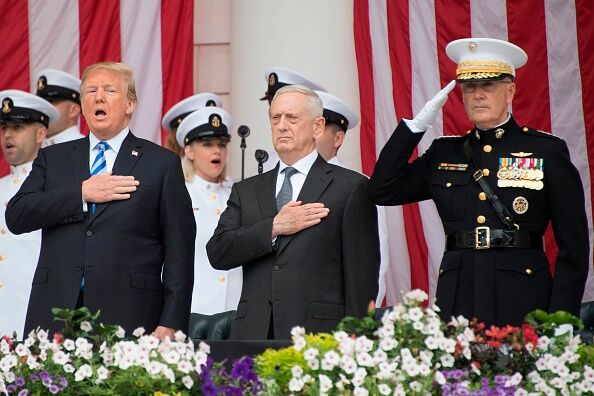 The Pursuit of Happiness
Ken Webster Jr is a talk radio personality and producer from Houston, TX. He started his career in Chicago on the Mancow show and has since worked at dozens of radio stations all over the country. He's currently the host of Pursuit of Happiness...
Read more