ABC News Joked About Trump's Future Funeral During HW Bush Memorial (video)
ABC News was reporting on Trump at George H. W. Bush's funeral, and joked about what Trump would make HIS funeral look like.
To be fair, they're not technically "joking" - they're fantasizing. These people hate him and they hate you for voting for him.
These are the same media industry types who defended Antifa and looked the other way every time a Trump supporter was assaulted in a public place. They only praise Republicans after they die (HW & McCain for example).
They probably laughed even more after they got off the air.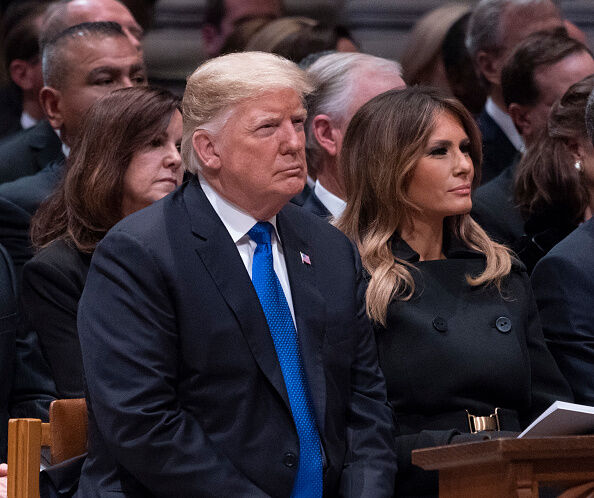 WASHINGTON, DC - DECEMBER 05: (AFP- OUT) US President Donald J. Trump and First Lady Melania Trump attend the state funeral service of former President George W. Bush at the National Cathedral, December 5, 2018 in Washington, DC. President Bush will be buried at his final resting place at the George H.W. Bush Presidential Library at Texas A&M University in College Station, Texas. A WWII combat veteran, Bush served as a member of Congress from Texas, ambassador to the United Nations, director of the CIA, vice president and 41st president of the United States. (Photo by Chris Kleponis-Pool/Getty Images)

The Pursuit of Happiness
Ken Webster Jr is a talk radio personality and producer from Houston, TX. He started his career in Chicago on the Mancow show and has since worked at dozens of radio stations all over the country. He's currently the host of Pursuit of Happiness...
Read more