Dr King's Daughter Supports Trump's Prison Reform Bill
It's time to pass the First Step Act.
Dr. Bernice King, the daughter of Martin Luther King Jr., wrote an open letter to show support for a bipartisan criminal justice reform bill that has been endorsed by President Donald Trump.
In the letter, King wrote for a "plea to Congress" that the "First Step Act" will make a "monumental" move "towards assisting and empowering the least of these in America."
The bill is designed to reduce mandatory minimum sentences for some nonviolent crimes and grant judges discretion in sentencing nonviolent drug offenders.
The bill will also fund a recidivism-reduction program for low-risk inmates that allows drug offenders to petition for reduced sentences.
The bill will also require more research on criminal justice.
Back in November Trump said the bill will allow former inmates to "reenter society as productive, law-abiding citizens."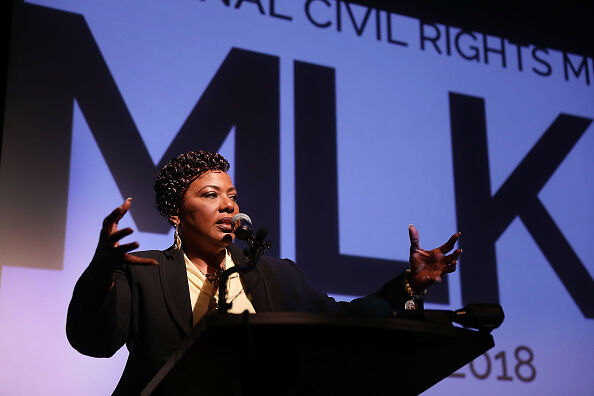 MEMPHIS, TN - APRIL 02: Rev. Dr. Bernice King, daughter of Dr. Martin Luther King, Jr. speaks as she visits the National Civil Rights Museum as they prepare for the 50th anniversary of her father's assassination on April 2, 2018 in Memphis, Tennessee. (Photo by Joe Raedle/Getty Images)

The Pursuit of Happiness
Ken Webster Jr is a talk radio personality and producer from Houston, TX. He started his career in Chicago on the Mancow show and has since worked at dozens of radio stations all over the country. He's currently the host of Pursuit of Happiness...
Read more