Principal Suspended After Banning Everything Christmas-Related
An elementary school principal in Nebraska was put on leave last week, after she sent out a memo that basically said anything Christmas-related wasn't allowed in classrooms . . . like candy canes, Christmas music, and pictures of Santa.
A memo, signed by Principal Jennifer Sinclair as "The (Unintentional) Grinch who stole Christmas (from Manchester)," includes a list of Christmas-related items and activities that were banned.
Here are some of the things that were on the list:
Using images of Santas or Christmas items on worksheets.
Trees in classrooms.
Elf on the shelf.
Singing carols.
Playing Christmas music.
Sending a scholastic book that's also a Christmas book.
Making ornaments as gifts.
Reindeer.
Christmas videos/movies and/or characters from Christmas movies.
The strangest thing on the "not acceptable" list was candy canes. According to Sinclair, the shape of a candy cane strongly represents Christianity.
The memo was obtained by nonprofit Christian ministry group Liberty Counsel, which sent a letter urging the school to reverse the ban. They argued that it violates the First Amendment of the US Constitution by showing hostility toward Christianity.
But the ban didn't last: Kara Perchal, a spokeswoman for the school district, said the Principal has been placed on administrative leave.
Good.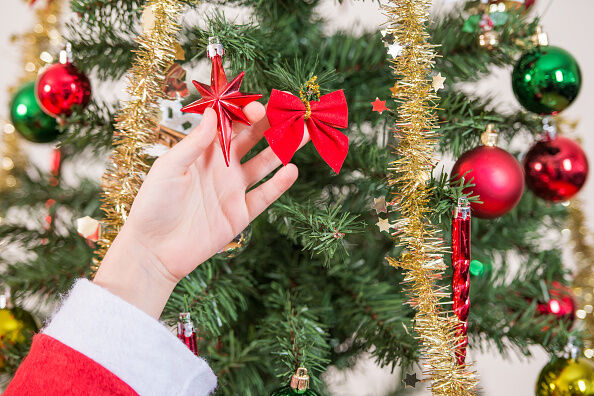 The Pursuit of Happiness
Ken Webster Jr is a talk radio personality and producer from Houston, TX. He started his career in Chicago on the Mancow show and has since worked at dozens of radio stations all over the country. He's currently the host of Pursuit of Happiness...
Read more