Five Marines Declared Dead After Plane Accident Near Japan
According to a statement from the Marine Expeditionary Force, five Marines have been declared dead after they went missing off the coast of Japan.
This happened as the result of mid-air collision involving two military air crafts.
On Tuesday the US military called off its search.
The Marine Corps said in a statement said, "The Marine Corps has pronounced the five remaining Marines involved in the F/A-18 and KC-130 aviation mishap deceased. The change in status comes at the conclusion of search and rescue operations."
The identities of the Marines have not been released until their next of kin have been notified.
US, Japanese and Australian military forces searched for over 800 hours, covering 35,000 square miles of ocean.
Rest in peace to these brave men. We will never forget them.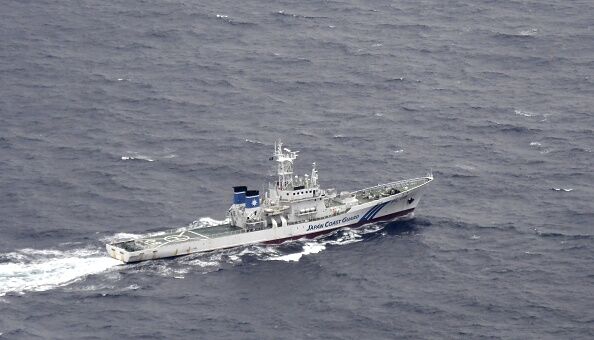 Photo taken from a Kyodo News plane on Dec. 6, 2018, shows search and rescue operations under way by a Japanese Coast Guard ship about 100 kilometers south of Cape Muroto in Kochi Prefecture, western Japan, following a collision and the subsequent crash of an FA-18 jet and a KC-130 tanker plane of the U.S. Marines. (Kyodo) ==Kyodo (Photo by Kyodo News via Getty Images)

The Pursuit of Happiness
Ken Webster Jr is a talk radio personality and producer from Houston, TX. He started his career in Chicago on the Mancow show and has since worked at dozens of radio stations all over the country. He's currently the host of Pursuit of Happiness...
Read more