Beto is the most popular 2020 Presidential hopeful for progressives (poll)
An early straw poll of extremely progressive voters (involed in the George Soros funded group MoveOn.org) shows Texas' Beto O'Rourke narrowly beating out former Vice President Joe Biden for their top 2020 POTUS pick to face President Trump.
The poll shows 29% did not yet know whom they would support
The remaining 71% of the voters were broken up in this order:
Beto O'Rourke: 15.6 percent
Joe Biden: 14.9 percent
Bernie Sanders: 13.1 percent
Kamala Harris: 10 percent
Elizabeth Warren: 6.4 percent
Sherrod Brown: 2.9 percent
Amy Klobuchar: 2.8 percent
Michael Bloomberg: 2.7 percent
Cory Booker: 2.6 percent
WOW ! Cory Booker is losing to a wealthy white male billionaire?! What did he do to piss off the progressives?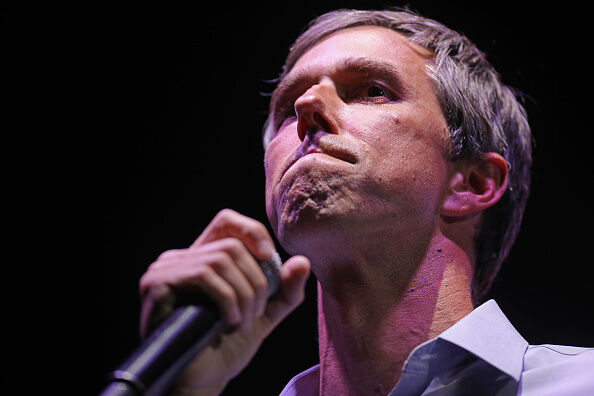 EL PASO, TEXAS - NOVEMBER 06: U.S. Senate candidate Rep. Beto O'Rourke (D-TX) concedes the race while addressing a 'thank you' party on Election Day at Southwest University Park November 06, 2018 in El Paso, Texas. O'Rourke lost to incumbent Sen. Ted Cruz (R-TX). (Photo by Chip Somodevilla/Getty Images)

The Pursuit of Happiness
Ken Webster Jr is a talk radio personality and producer from Houston, TX. He started his career in Chicago on the Mancow show and has since worked at dozens of radio stations all over the country. He's currently the host of Pursuit of Happiness...
Read more