Social Justice Warriors Demand Santa Become Gender Neutral
Many critics (limp wristed SJWs) of Santa Claus are asking if he should become gender-neutral.
These are the same morons who get offended when someone plays 74 year old version "Baby it's cold outside" and suggest it's a song about date rape.
The issue arose when a logo design company was asked to update old St. Nick's image.
Thousands of PC idiots voted, resulting in folks believing Santa is a woman... or gender neutral. However, a 72% majority said Santa should remain a man.
More suggestions to revamp Santa's image, including:
23% said Santa should be using Amazon Prime.
25% said Santa should wear trainers instead of boots.
20% said Santa, tattooed, would be acceptable.
21% said Santa should watch what he eats.
18% said Santa needs a new hairdo and some skinny jeans.
22% said Santa should drive a flying car instead of a reindeer sleigh.
Folks, Saint Nick is a man. Get over it.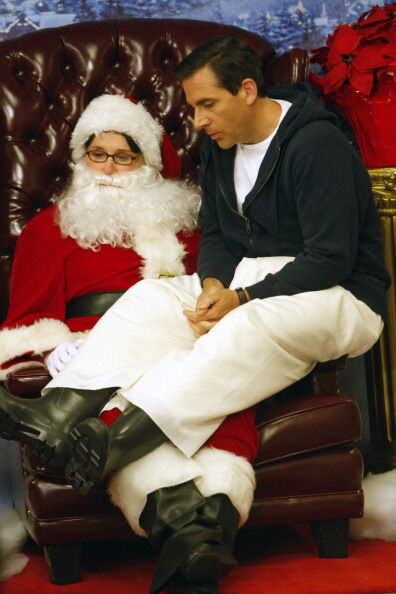 THE OFFICE -- 'Secret Santa' Episode 610 -- Pictured: (l-r) Phyllis Smith as Phyllis Lapin, Steve Carell as Michael Scott -- Photo by: Chris Haston/NBC/NBCU Photo Bank

The Pursuit of Happiness
Ken Webster Jr is a talk radio personality and producer from Houston, TX. He started his career in Chicago on the Mancow show and has since worked at dozens of radio stations all over the country. He's currently the host of Pursuit of Happiness...
Read more