Annual Cost of Illegal Immigration to Texas: Over $12B, Says Report
Lt Governor Dan Patrick told President Trump the state of Texas can help build and fund a portion of the $5.9 billion wall and, theoretically, the Federal government can pay us back later.
That's all well and good, but some fiscal conservatives are probably going to roll the eyes at the thought of our State paying for something that typically comes out of the national security budget (even if it would be paid back later).
Considering the scope of this idea, I was curious about the cost of the wall compared to the annual cost that illegal immigration puts on the state of Texas.
Healthcare, living facilities and educating the children of illegals and migrant refugees doesn't come cheap. But how much does it cost the Lone Star State each year?
Short answer: a lot more than the wall would cost.

A 2014 report from the Federation of American Immigration Reform estimates the number is about $12.1 billion. That number rose considerably from a similar report in 2010 that claimed it was about $8.9 billion. If you consider that the immigration crisis has only gotten worse since then, that number is probably much higher by now. The organization claims the annual cost of immigration on the rest of the nation is about $116 billion. A similar report published on the Washington Examiner in 2017 claims the number is as high as $135 billion.
All that being said, if we're to believe the $5 billion wall can help decrease immigration, would this project be worth funding for Texas tax payers? And how much would it decrease the annual state costs of illegal immigration for the good folks who keep our state funded?
Every time we found the answer to a question we also find two or three more unanswered questions to go with it.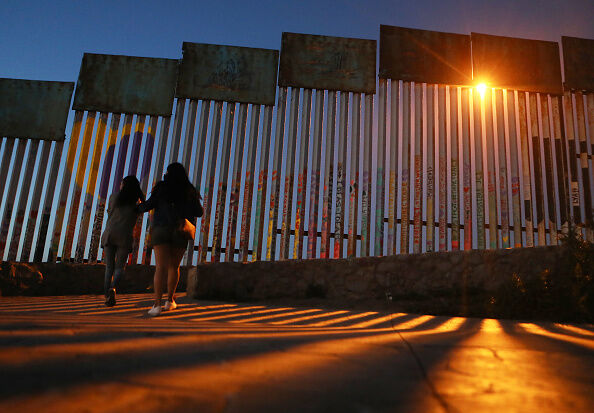 TIJUANA, MEXICO - JANUARY 10: People walk on the Mexican side of the U.S.-Mexico border barrier on January 10, 2019 in Tijuana, Mexico. President Trump visited the southern border in Texas today. (Photo by Mario Tama/Getty Images) (Photo by Mario Tama/Getty Images)

The Pursuit of Happiness
Ken Webster Jr is a talk radio personality and producer from Houston, TX. He started his career in Chicago on the Mancow show and has since worked at dozens of radio stations all over the country. He's currently the host of Pursuit of Happiness...
Read more