UPDATE: FBI Releases Austin Bomber's Ideology Report
The FBI is finally releasing information about the bombing incidents that rocked Texas last year.
The FBI has announced they found no evidence the suspect form last year's Austin bombing incidents was motivated by a political ideology when he carried out a series of attacks, according to the U.S. attorney's office last week.
A court document reads, "In the course of its investigation, the government found no evidence of communications or links between C***** and any international terror groups or domestic hate groups. The government likewise found no evidence that any recognized ideology had motivated C*****. The government has no basis to believe that any additional charges will be sought."
The FBI closed the investigation last week.
Investigators say the 23 year old suspect (whose name we won't publish because we're not interested in making nut jobs into celebrities) constructed package bombs that killed two people and injured five others.
During three weeks of bombings last March over 300 law enforcement officers from across the country worked on the investigation.
The suspect was arrested on March 21 after authorities found him on Interstate 35 frontage road in Round Rock.
The suspect detonated a bomb inside his car and killed himself as police approached him.
Last week investigators filed a motion to a request that some search warrants in the case remained sealed from public view.
The only unsealed search warrant is a request for information for information on whether anyone used Yahoo Search and Yahoo Maps to search the addresses where three of the bombs detonated...
....People still use the Yahoo search engine?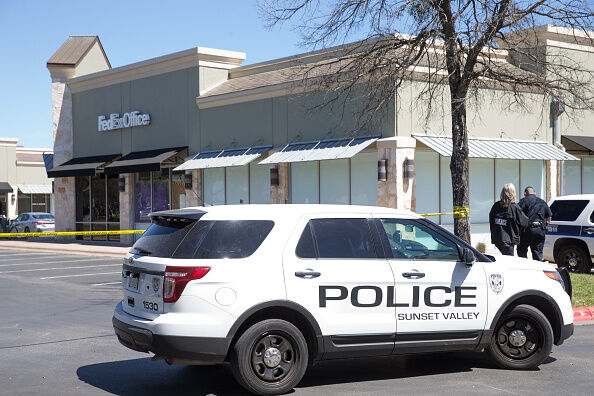 Police and FBI Agents investigate at the Sunset Valley FedEx store located on Brodie Lane in Austin, Texas, which is linked to the package bomb which exploded on a conveyor belt in the sorting facility in Schertz, Texas on March 20, 2018. A package exploded at a FedEx distribution facility in Texas, news reports said, two days after the latest in a series of blasts in Austin attributed to a serial bomber. / AFP PHOTO / SUZANNE CORDEIRO (Photo credit should read SUZANNE CORDEIRO/AFP/Getty Images)

The Pursuit of Happiness
Ken Webster Jr is a talk radio personality and producer from Houston, TX. He started his career in Chicago on the Mancow show and has since worked at dozens of radio stations all over the country. He's currently the host of Pursuit of Happiness...
Read more