Rodeo Houston Headliner: Trump Supporters Are Racist Rednecks
Heads up, Texas. If you're a Republican and you're planning to attend the Houston Rodeo this year you might wanna reconsider what night you plan your trip.
Houston Rodeo headliner Cardi B says Trump supporters are "Racist rednecks."
Those are pretty big words for a former stripper who openly admits she got butt injections.
Rapper Cardi B (real name Belcalis Almanzar), a former member of the Bloods street gang, told her followers on Instagram live that President Donald Trump is to blame for the current government shutdown over southern border funding and his supporters are "racist rednecks."
"You wanna build a wall because you promised these mother f***ers something that you know you couldn't do. You promised these f***ing racist rednecks that you was gonna build the wall, but you know that was impossible. But they voted for you and you promised them this s***, so now you have to do it. Even if motherf***ers build the wall, that's still not going to f***ing prevent people coming into this country."
Suggesting we shouldn't build the wall because some people travel by sea or air is like saying we shouldn't have air traffic controllers because it won't stop people from speeding on the highway. Cardi B is not exactly a political prodigy.
"Trump is like a clout-chaser," said clout-chaser Cardi B, a woman with a long history of parading around in front of large crowds in a bra and thong.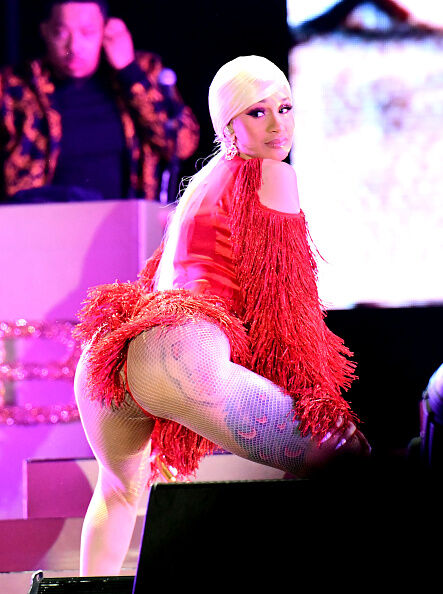 LOS ANGELES, CALIFORNIA - DECEMBER 15: Rapper Cardi B performs onstage during day 2 of Rolling Loud Festival at Banc of California Stadium on December 15, 2018 in Los Angeles, California. (Photo by Scott Dudelson/Getty Images)

The Pursuit of Happiness
Ken Webster Jr is a talk radio personality and producer from Houston, TX. He started his career in Chicago on the Mancow show and has since worked at dozens of radio stations all over the country. He's currently the host of Pursuit of Happiness...
Read more