Hamas-Friendly Congresswoman Says Lindsey Graham is "Compromised"
Let's talk about the Antifa/Hamas loving Congresswoman Ilhan Omar.
She's the Muslim lady who married her brother.
She also thinks Lindsey Graham is being blackmailed by Trump.
People are speculating that this has something to do with his career (a possible leadership role has been promised) or a dark secret about his personal life (maybe he's a closeted gay?).
Both theories are absurd. Politicians are constantly switching sides and negotiating deals with eachother. That's how DC works.

Ilhan Omar is basically just shocked to learn that a politician has flip floped. Folks, practically every politician flip flops. Why are there conspiracy theories when Lindsey does it?
Anyway, we probably shouldn't read to deeply into her farfetched claims. After all, Rep Omar married her brother. She's weird.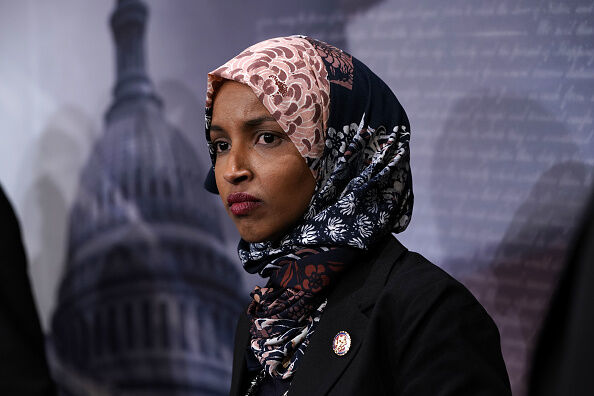 WASHINGTON, DC - JANUARY 10: U.S. Rep. Ilhan Omar (D-MN) listens during a news conference on prescription drugs January 10, 2019 at the Capitol in Washington, DC. Congressional Democrats held a news conference to introduce a legislative package 'that would drastically reduce prescription drug prices in the United States.' (Photo by Alex Wong/Getty Images)

The Pursuit of Happiness
Ken Webster Jr is a talk radio personality and producer from Houston, TX. He started his career in Chicago on the Mancow show and has since worked at dozens of radio stations all over the country. He's currently the host of Pursuit of Happiness...
Read more