Anti-Trump Singer Arrested for Rape: Chris Brown in Custody in Paris
File this one in the bin for most predictable arrests ever.
Singer & notable anti-Trumper Chris Brown has been detained in Paris on charges of rape of a 24-year-old woman earlier this week.
Chris Brown, a Grammy Award-winning singer, was arrested on Monday for charges possibly related to aggravated rape and drug infractions.
The purported victim is a woman who met Brown on January 15th at a nightclub called Le Crystal. Afterwards they went to the Mandarin Oriental Hotel in central Paris where something unsavory allegedly happened, according reports.
Chris Brown is no stranger to legal trouble. He was convicted on assault charges after beating singer Rihanna in 2009 and in May 2018 he was accused of sexual assault.
The 29-year-old singer also has a history of attending anti-Trump rallies and he's an outspoken supporter of the Black Lives Matter movement.
In 2016 Brown said, "F–k Trump and f–k the pigs," at a rally in North Carolina.
Unlike Chris Brown, Donald Trump has never been arrested for sexual assault or beating a woman.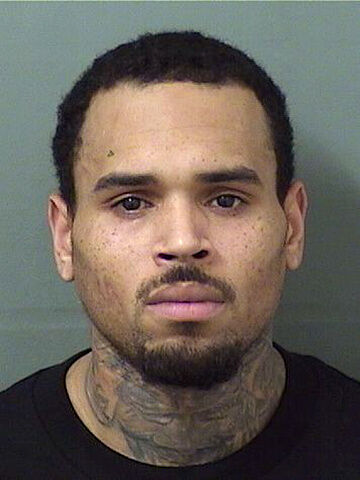 WEST PALM BEACH, FL - JULY 05: In this handout photo provided by the Palm Beach County Sheriff's Office, rapper Chris Brown is seen in a police booking photo after his arrest on charges felony battery on July 5, 2018 in West Palm Beach, Florida. The charges stem from an outstanding warrant when he allegedly attached a photographer at a nightclub last year in Tampa. (Photo by Palm Beach County Sheriff's Office via Getty Images)

The Pursuit of Happiness
Ken Webster Jr is a talk radio personality and producer from Houston, TX. He started his career in Chicago on the Mancow show and has since worked at dozens of radio stations all over the country. He's currently the host of Pursuit of Happiness...
Read more