24-Hr Flip-Flop: Kamala Harris Changes Mind About Socialized Healthcare
Back during the earliest stages of the 2016 midterms, Texas Democrat Beto O'Rourke said he thinks all young people should be legally required to serve in the military.  It was a pretty bold stance for a Democrat to support.
24-hours later, after a giant wave of criticism and negative media coverage about the news, Beto flipped his stance.
Kamala Harris just went full Beto O'Rourke.
Sen. Kamala "Willie Brown was my lover" Harris (D-CA) has flip-flopped her position on healthcare less than 24 hours after calling for the elimination of the free market healthcare industry.
Earlier this week she told CNN, "I believe the solution — and I actually feel very strongly about this — is that we need to have Medicare for all. That's just the bottom line."
CNN's Jake Tapper, replied, "So for people out there who like their insurance, they don't get to keep it?"
"Let's eliminate all of that," Harris proclaimed. "Let's move on."
Harris' comment caused an avalanche of criticism. Even CNN wrote a hit piece on her position:
   As the furor grew, a Harris adviser on Tuesday signaled that the candidate would also be open to the more moderate health reform plans, which would preserve the industry, being floated by other congressional Democrats. It represents a compromise position that risks angering "Medicare-for-all" proponents, who view eliminating private health insurance as key to enacting their comprehensive reform.
Democrat leaders like Tim Kaine, Dick Durbin and even California's Dianne Feinstein adamantly disagreed with her stance.
Then, on Tuesday evening, Kamala changed her mind.
That was quick! Beto O'Rourke, eat your heart out.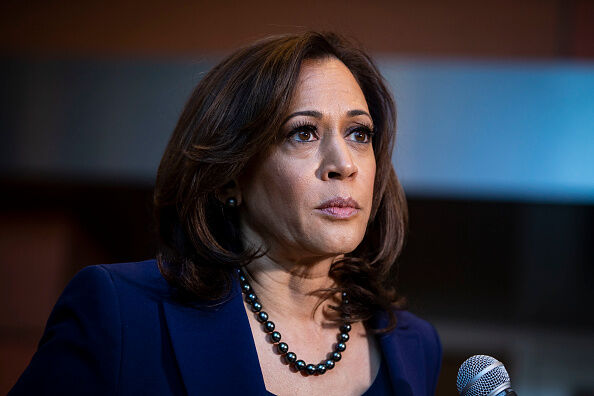 The Pursuit of Happiness
Ken Webster Jr is a talk radio personality and producer from Houston, TX. He started his career in Chicago on the Mancow show and has since worked at dozens of radio stations all over the country. He's currently the host of Pursuit of Happiness...
Read more