Fauxcohantas: Elizabeth Warren Lied to Texas State Bar in 1986
Fauxcohantas got busted again!
Look, I'm not a lawyer (just like Warren's not an American-Indian), but this feels like it should be illegal.
In 1986 Massachusetts Democratic Sen. Elizabeth Warren told the Texas State Bar her race was "American Indian" in a handwritten registration form.
The Presidential hopeful has been trying to identify as a minority for over three decades. Yikes!
The news was first reported by The Washington Post and it's the first known instance of Warren claiming Native American ancestry in an official document in her own handwriting.
This is one more reason why Warren should never be President. This is the definition of cultural appropriation - she exploited the pain of minorities for her own personal gain. Warren has built a career off lying about her background in an effort to make herself appear to be a minority. 
Shameful.
So when will Fauxcohontas apologize to the citizens of Texas for lying to our state bar?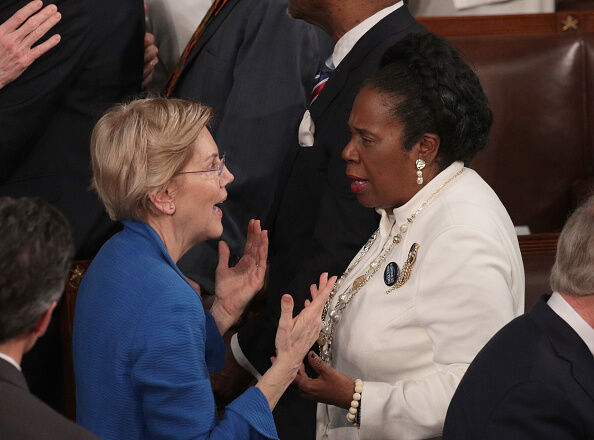 WASHINGTON, DC - FEBRUARY 05: U.S. Sen. Elizabeth Warren (D-MA) greets aisle-hog Sheila Jackson Lee (D-TX) ahead of the State of the Union address in the chamber of the U.S. House of Representatives on February 5, 2019 in Washington, DC. President Trump's second State of the Union address was postponed one week due to the partial government shutdown. Elizabteh Warren is currently dealing with a fake American-Inidan scandal and She-Jack has a legal case involving a salacious sex scandal currently heading to court. (Photo by Alex Wong/Getty Images)

The Pursuit of Happiness
Ken Webster Jr is a talk radio personality and producer from Houston, TX. He started his career in Chicago on the Mancow show and has since worked at dozens of radio stations all over the country. He's currently the host of Pursuit of Happiness...
Read more