Justin Fairfax Response to Sex Scandal: "F*** that b****", Says NBC News
WARNING: Graphic language to follow.  Don't blame us, blame NBC News.
Here's a news story that makes the messenger look just as bad as the sender.
NBC News, the sultans of high-class, published a report yesterday from an anonymous source that claims Virginia's Lt. Governor, Democrat Justin Fairfax, has responded to his sexual assault accuser.
   NBC News has learned that Virginia Lt. Gov. Justin Fairfax used profane language in a private meeting Monday night, while referring to his accuser, Dr. Vanessa Tyson. Two sources tells us Fairfax said of Tyson: "Fuck that bitch."
Wow.  Great work, Kasie.  You used an anonymous source to publish a quote that was the equivalent of "locker room talk". 
If true, many people believe this quote from Fairfax was an attack against his accuser, Vanessa Tyson, but maybe he was just answering the question, "What did you do with her at the 2004 DNC?"
Who knows?! This was a pretty trashy move by both NBC and Fairfax... And maybe we aren't the classiest for reporting on it either but, then again, we tell fart jokes on the radio for a living.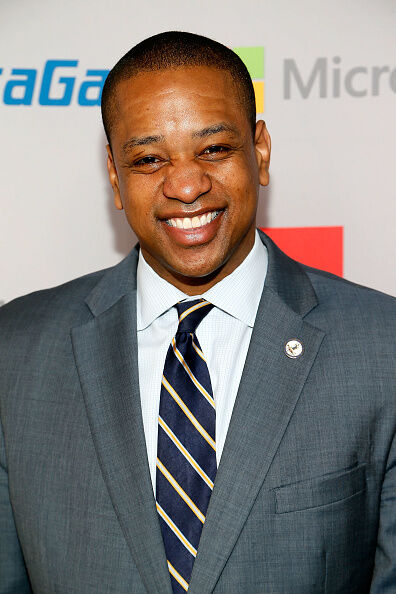 The Pursuit of Happiness
Ken Webster Jr is a talk radio personality and producer from Houston, TX. He started his career in Chicago on the Mancow show and has since worked at dozens of radio stations all over the country. He's currently the host of Pursuit of Happiness...
Read more