Charles Koch & Kim Kardashian Want You To Hire Ex-Cons
Chances are you'd never expect to see these two people's name in the same sentence. If I told you Kim Kardashian and Charles Koch have something in common, you'd probably call me a liar. 
Yesterday Kim Kardashian told Jimmy Fallon she wants more people to hire ex-cons. 
Is it possible she got that idea from Charles Koch?
Last month billionaire Charles Koch announced his support to urge companies to hire workers with criminal records. He did this after the recent passage of the federal prison and sentencing reform law. Koch is teaming up with the Society of Human Resources Management to support the new initiative.
Kim Kardashian is pushing for the same cause. 
Charles Koch, an outspoken libertarian and the guy who provides the funds for the Cato Institute, may not have Kim's booty, but he does have her same sense of empathy for ex-cons.  Or does he?
 Kim Kardashian was on "The Tonight Show" last night, promoting the idea of companies hiring ex-convicts. 
She says society needs to be more open-minded about hiring ex-criminals and she also wants you to support the concept. 
Look, I'm not against this idea of hiring former criminals, but the Kardashians/Jenners/Wests own lots of businesses and companies; makeup, clothes, shoes.  They even sell smartphone apps. So how many ex-cons are they hiring?  
Kim and Kanye actually hired private firefighters to watch their mansion last year during the wildfires while they fled the state. Do you think they hired ex-cons to stay at their house while they were gone?
Kim told Jimmy Fallon she'd love to hire formally incarcerated people... Ok, so do it. Why are you on TV talking about doing something that you easily could have been doing this whole time!? 
Look, I don't personally know Kim Kardashian and I'm also not familiar with the people on her staff. Maybe I'm being too critical by offering this skepticism? Then again, maybe I'm not. We'll have to wait and see what they do next. 
Either way, Kim and Charles are supporting a noble cause.  Let's hope it pa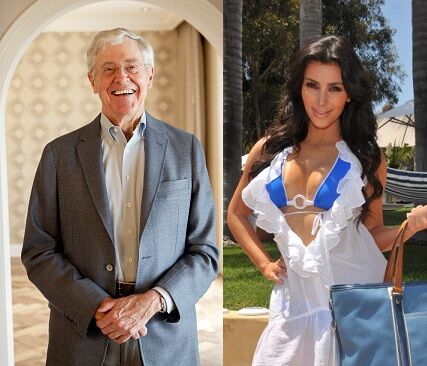 The Pursuit of Happiness
Ken Webster Jr is a talk radio personality and producer from Houston, TX. He started his career in Chicago on the Mancow show and has since worked at dozens of radio stations all over the country. He's currently the host of Pursuit of Happiness...
Read more