100 Caravan Migrants at Texas Border Want to Return Home
According to Mexican officials about 100 migrant caravan members near the border of Texas want to return to their home countries.
After spending a week at a migrant shelter in Piedras Negras over 100 migrants are requesting assistance to return home, according to Mayor Claudio Bres.
The group has been questioned by Federal authorities and at least 19 of its members were detained after it was discovered they had criminal records.
Officials with the Mexican state of Coahuila sent 1,700 migrants on a bus across the state to Piedras Negras and there are now at least 2,000 individuals being held at a shelter in that region.
   Security at the shelter is designed to protect the migrants from protesters and prevent illegal border river crossings.
   The border area just north of Piedras Negras is considered one of the most unsecured with only one mile of fencing. In response to the caravan, Texas authorities deployed dozens of state troopers who, along with U.S. Border Patrol agents, created a human wall by parking their vehicles in a row.
These people learned the hard way that life in American isn't the free ride they were previously promised. Now they'll have to find a way home.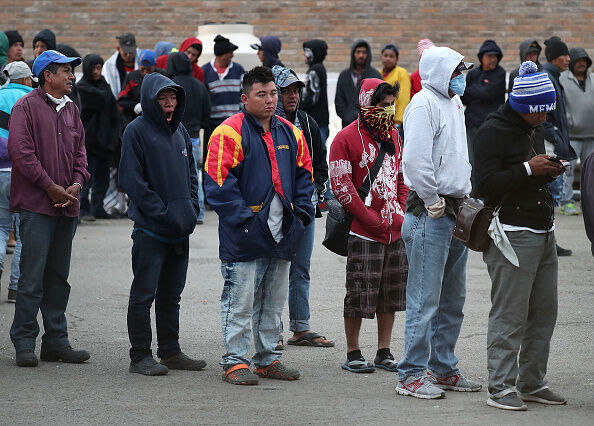 PIEDRAS NEGRAS, MEXICO - FEBRUARY 08: Migrants of a recently arrived caravan are seen at a migrant hostel as they wait to apply for asylum in to the United States on February 08, 2019 in Piedras Negras, Mexico. The hostel is holding approximately 2,000 migrants from Honduras, Guatemala and El Salvador where they are being cared for with food, shelter and medical attention. (Photo by Joe Raedle/Getty Images)

The Pursuit of Happiness
Ken Webster Jr is a talk radio personality and producer from Houston, TX. He started his career in Chicago on the Mancow show and has since worked at dozens of radio stations all over the country. He's currently the host of Pursuit of Happiness...
Read more