George Washington Letter About God & Liberty Surfaces
A letter about God, liberty and the Constitution written by George Washington is now on sale after spending decades in a private collection.
A letter to Richard Peters, speaker of the Pennsylvania House, was signed Sept. 7, 1788, and praises God for the ratification of the U.S. Constitution.
The letter was written a week after Washington told Alexander Hamilton he would probably run for President, the letter came at a time when the Constitution was a source of controversy. In fact, some states wanted to hold another Convention to undermine the Constitution. Fortunately that never happened.
Washington wrote, "It would seem from the public Gazettes that the Minority in your State are preparing for another attack of the – now – adopted Government; how formidable it may be; I know not. But that Providence which has hitherto smiled on the honest endeavors of the well meaning part of the People of this Country will not, I trust, withdraw its support from them at this crisis."
The letter is priced at $140,000 and it's for sale with The Raab Collection, a historical document dealer.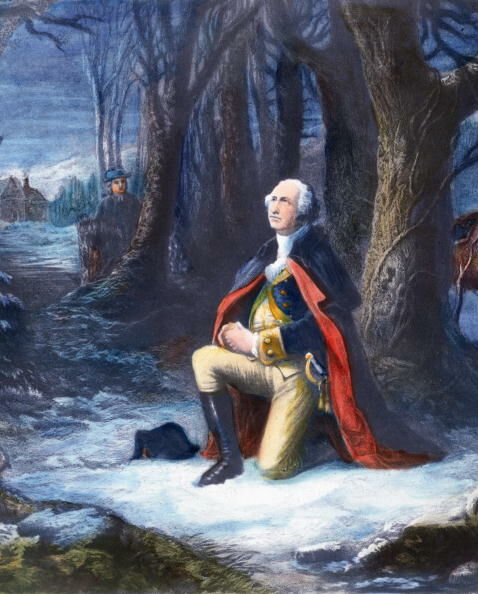 Engraving depicting General George Washington kneeling in prayer during the American Revolutionary War, c. 1777 . (Engraving by Lambert/Getty Images)

The Pursuit of Happiness
Ken Webster Jr is a talk radio personality and producer from Houston, TX. He started his career in Chicago on the Mancow show and has since worked at dozens of radio stations all over the country. He's currently the host of Pursuit of Happiness...
Read more