Louisiana Governor Wasted $100,000 on Foreign Trip
When you're the Governor of Louisiana, it's very important you stay ON top of all the latest issues affecting people in... Israel?
Louisiana Gov. John Bel Edwards' spent over $100,000 on a seven-day trip to Israel to meet with Israeli leaders. 
During the meeting they discussed cyber-security experts and looked at military installations but Governor Edwards is the General of a foreign military or something? Okay, that's not true, but we're trying to wrap our minds around this and we can't just can't make sense of this news. 
In case you're curious how they spent $100,000 on a 7-day trip, most of the money ($61,000) was spent on providing security to the governor while he traveled, because Hamas and Governor Edwards are long time rivals... Okay, that's not true either.
The travel bill also included $17,305 in overtime for three state troopers while abroad. That kinda sounds like unnecessary waste, but okay, Edwards, you're the boss. 
The Louisiana Economic Development also paid a private Israeli security firm $31,033 to make sure Edwards was safe so... Why did he pay Louisiana State Troopers overtime?
A State Police spokesman said the private security firm was needed because Israel is a foreign country (duh) and Louisiana state troopers are not familiar with the terrain or the particular threats of traveling there.
Okay, so, again, why were the Louisiana State Troopers needed?
This is just textbook cronyism - Edwards wasted a ton of money on an unnecessary trip and in about 15 minutes everyone will completely forget this even happened.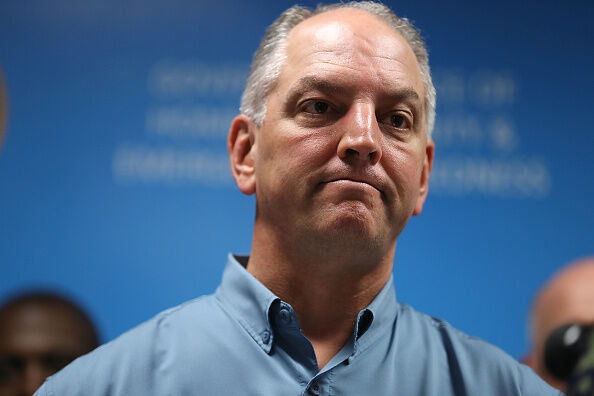 Photo of crony governor by Getty Images

The Pursuit of Happiness
Ken Webster Jr is a talk radio personality and producer from Houston, TX. He started his career in Chicago on the Mancow show and has since worked at dozens of radio stations all over the country. He's currently the host of Pursuit of Happiness...
Read more