Progressive Combat: DNC Plans 2-Stages For Primary Candidates
Remember how crazy the 2016 GOP primaries were? 
That was nothing - get ready for the 2020 DNC primaries! 
Democratic National Committee Chairman Tom "filthy mouth" Perez will announce details on the first two presidential primary debates by the end of this week.
Perez wants to include a grassroots fundraising metric to qualify candidates. In other words, whoever gets the most individual donations will probably get preferential treatment. 
The first two debates will take place in June and July.
There will be six debates in 2019 and at least six more in 2020.
Are we sure this is enough to qualify the right candidates? Maybe Perez should consider hosting a cooking and dancing contest or go through all the candidates cell phones and see who has the highest number of Hollywood celebs on speed dial? 2020 is gonna be lit!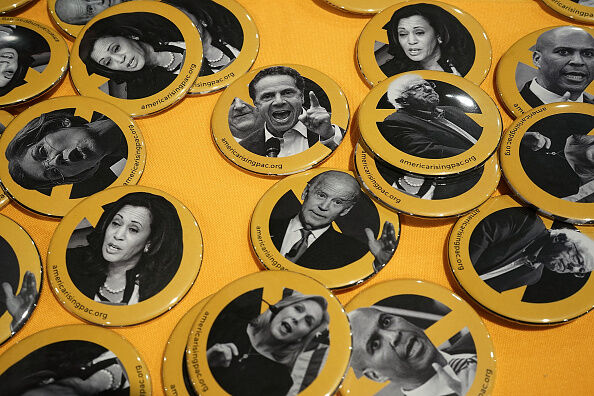 NATIONAL HARBOR, MD - FEBRUARY 22: Buttons of possible 2020 presidential contenders, including U.S. Sen. Bernie Sanders (I-VT), Sen. Elizabeth Warren (D-MA), Sen. Cory Booker (D-NJ), Sen. Kirsten Gillibrand (D-NY), Sen. Kamala Harris (D-CA), New York State Gov. Chris Cuomo and former Vice President Joseph Biden, are seen during CPAC 2018 February 22, 2018 in National Harbor, Maryland. The American Conservative Union hosted its annual Conservative Political Action Conference to discuss conservative agenda. (Photo by Alex Wong/Getty Images)

The Pursuit of Happiness
Ken Webster Jr is a talk radio personality and producer from Houston, TX. He started his career in Chicago on the Mancow show and has since worked at dozens of radio stations all over the country. He's currently the host of Pursuit of Happiness...
Read more