Two Suspects Arrested For Jussie Smollett Attack, Nigerian Brothers?
A spokesperson for the Chicago Police Department has just announced that two suspects have been arrested for the alleged attack on Empire star Jussie Smollett.
Police are not releasing the names of the suspects at this time. 
Police spokesman Anthony Guglielmi said two Nigerian brothers who were previously extras on the TV show Empire were being viewed as "potential suspects" and detectives have "probable cause that they may have been involved in an alleged crime."
Smollett told authorities he was attacked early January 29 by two men who spewed "racial and homophobic slurs" at him.
According to CBS-Chicago, the brothers were on their way back from a trip to Nigeria when police picked them up at O'Hare Airport. 
Officers also smashed in the doors of their home and took several items including a black face mask hat, an Empire script, a phone, receipts, a red hat and bleach.
An attorney for the two brothers told CBS, "When they first learned about what happened to him they were horrified. This is someone they know. This is someone they've worked with, so they don't want to see somebody go through that."
A spokesperson for the Chicago PD said the men were spotted on surveillance cameras in the Chicago neighborhood where the alleged assault took place.
If true, it kind of sounds like these guys are Jussie's friends and they staged the attack but it's still too soon to say for sure. Don't worry, we'll know soon.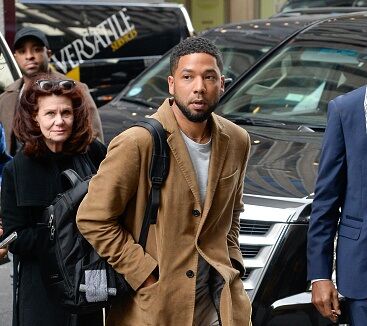 The Pursuit of Happiness
Ken Webster Jr is a talk radio personality and producer from Houston, TX. He started his career in Chicago on the Mancow show and has since worked at dozens of radio stations all over the country. He's currently the host of Pursuit of Happiness...
Read more