Now Beto Wants to Tear Down the Wall in El Paso, Crenshaw Snaps Back
The border wall in El Paso was never really a source of controversy until earlier this week.
It's been there for years and, since it works, it's never bothered anyone.
Then Donald Trump visited El Paso and, at a rally with as many as 35,000 attendees, he has the audacity to point out how the border wall in El Paso is effectively keeping people safe.
And just like that... Beto wants to tear it down.
Former Texas Democratic Rep. and failed Senatorial Candidate Beto "My Real Name is Robert" O'Rourke said Thursday he "absolutely" supports tearing down existing barriers along the southern border with Mexico.
Not surprisingly, he's embracing the open-borders rhetoric that has left reasonable people wondering why Democrat leaders want to help cartel leaders and human traffickers.
O'Rourke's comments came as the House and Senate passed one of the worst spending bills in years. The Border Security Bill will (sort of) partially fund President Trump's proposed border wall with about $1.4 billion in allocated money.
Trump has vowed to declare a national state of emergency to fund the remainder of the project.
Texas GOP Rep. Dan Crenshaw said he wanted Beto to answer a simple question: "If you could snap your fingers and make El Paso's border wall disappear, would you?"
And, yes, that appears to be what Beto is suggesting. 
Crenshaw cited Department of Homeland Security (DHS) figures suggesting illegal border crossings dropped sharply in El Paso following the construction of a wall there, but Beto doesn't care because Democrats believe all the migrants flooding over our border will eventually support their part if they're granted voting rights.
Beto, much like the other Democrat party leaders, hates America and wants to transform it into a different country.
But don't worry - the sweaty skateboarding-riding rich white boy will never be President, so his opinion is almost meaningless.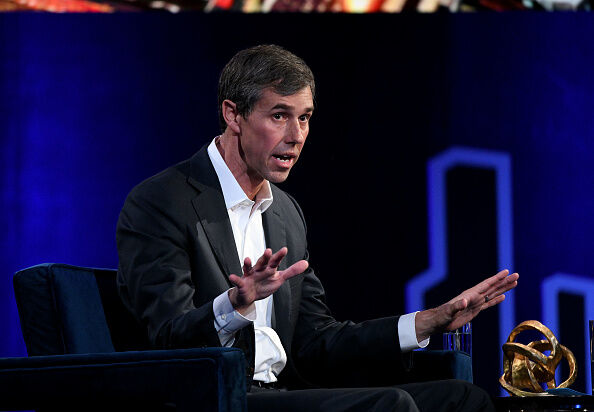 NEW YORK, NEW YORK - FEBRUARY 05: Beto O'Rourke speaks onstage during Oprah's SuperSoul Conversations at PlayStation Theater on February 05, 2019 in New York City. (Photo by Bryan Bedder/Getty Images for THR)

The Pursuit of Happiness
Ken Webster Jr is a talk radio personality and producer from Houston, TX. He started his career in Chicago on the Mancow show and has since worked at dozens of radio stations all over the country. He's currently the host of Pursuit of Happiness...
Read more