Antifa Thug Tied To Dem Lawmakers
Meet Antifa thug Joseph Alcoff.
On Monday he had a Philadelphia court date stemming from charges that include aggravated assault and ethnic intimidation for allegedly being part of an Antifa mob in November that attacked two Hispanic Marines, Fox News reported.
Alcoff has pleaded not guilty.
This week Democratic officials might be distancing themselves from Alcoff but it wasn't always like that for the 37-yr-old Antifa thug.
Alcoff was the payday campaign manager for Americans for Financial Reform. As a member of that group Alcoff participated in congressional Democratic press conferences, was featured as a guest on a House Democratic podcast and met with senior officials at the Consumer Financial Protection Bureau from 2016 through 2018.
He also had his photograph taken with with House Financial Services Committee Chairwoman Maxine Waters, D-Calif., and ranking Democrat on the Senate Banking, Housing and Urban Affairs Committee Sen. Sherrod Brown of Ohio.
Both committees oversee the financial regulatory policies that Alcoff was advocating.
Alcoff, an Antifa thug,met with then CFPB Director Richard Cordray and other senior CFPB officials on April 2016, again in March 2017 and a third time in May 2017.
Not surprisingly, Alcoff's former employer had almost nothing to say about the news. 
Carter Dougherty, spokesman for Americans for Financial Reform, told Fox News in an email, "As of December, Mr. Alcoff no longer works for AFR."
Dougherty wouldn't say whether Alcoff had been fired or resigned. He also wouldn't say if the organization was aware of Alcoff's associations during his employment.
But wait - this story gets even crazier. Alcoff was also an organizer for Smash Racism DC, the group responsible for gathering and shouting threats outside the home of Fox News host Tucker Carlson in November and for heckling Sen. Ted Cruz, R-Texas, and his wife Heidi at a Washington restaurant in September.
That's weird - why would Maxine Waters and other high ranking Democrats want to distance themselves from this guy? Isn't this exactly what Waters wanted when she told her supporters to harass Republicans in the street?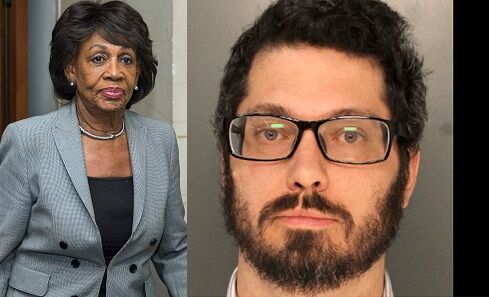 The Pursuit of Happiness
Ken Webster Jr is a talk radio personality and producer from Houston, TX. He started his career in Chicago on the Mancow show and has since worked at dozens of radio stations all over the country. He's currently the host of Pursuit of Happiness...
Read more