Breaking: Jussie Smollett Now a "Suspect" In Investigation
Things don't look good for Jussie Smollett's career, legal future and all around credibility.
Chicago police communications Officer Anthony Gugliel has announced the Empire actor was "officially classified" as a suspect in a criminal investigation for allegedly filing a false police report earlier today.
The crime is listed as a class 4 felony, according to the department, and investigators will soon bring evidence to a Cook County grand jury. The Chicago PD has also requested the actor's financial records.
Earlier today Smollett's legal representation spoke with Cook County prosecutors on his behalf and a CNN "source" so take it as a grain of salt) claims the actor has not given police a follow-up interview.
As Fox News previously reported:
Smollett, who is openly gay and black,reported that on Jan. 29, he was attacked by two masked men as he was walking home from a Subway restaurant. He claimed that the men shouted racial and anti-gay slurs at him, poured a substance on him, threw a rope around his neck and shouted, "This is MAGA country!"
Investigators combed through surveillance video from the area where Smollett claimed he was attacked but were unsuccessful in locating footage of the beating. They did find and release images of two people they said they wanted to question.
Two individuals who were questionedabout the alleged crime were arrested, police said Friday. Although police did not elaborate on what crime was potentially committed, they said the individuals were not charged. Authorities had considered them to be suspects, however, according to Guglielmi at the time.
The two men — whom police identified only as Nigerian brothers — were picked up at Chicago's O'Hare International Airport on Wednesday and taken into custody after returning from Nigeria after police learned that at least one of the men worked on "Empire," Guglielmi said. He did not know what the man's job was on the television drama, he said.
Guglielmi confirmed that a search warrant was executed at the Chicago apartment where the men lived but did not have any information about what exactly what police found.
On Friday evening, Guglielmitweeted that "due to new evidence" obtained through questioning, the individuals "were released without charging."
The police department on Tuesday also rejected a tip they said they'd received about the case earlier that day.
"CPD has confirmed that a tip this morning about a sighting at the residential towers of individuals involved in this alleged incident is unfounded as it was not supported by video evidence obtained by detectives," Guglielmitweeted.
In a statement to Fox News about the latest development in the case, 20th Century Fox Television, which produces "Empire," and Fox Entertainment said they had "no comment at this time."
in the show but his scenes have been significantly reduced in the wake of suggestions that he may have staged an attack on himself last month in Chicago.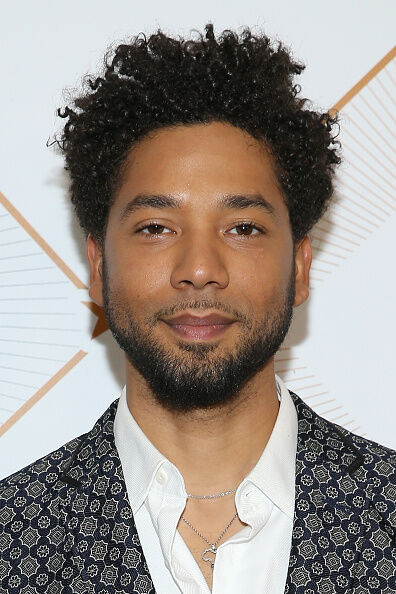 The Pursuit of Happiness
Ken Webster Jr is a talk radio personality and producer from Houston, TX. He started his career in Chicago on the Mancow show and has since worked at dozens of radio stations all over the country. He's currently the host of Pursuit of Happiness...
Read more