Latest Migrant Caravan Contained 25 MS-13 Gang Members
Isn't odd how Democrats insist there's no crisis at our border? Not only are they opposed to increasing border security, Presidential hopefuls like Beto O'Rourke and Kirsten Gillibrand have even embraced the idea of taking down already existing walls.
In the meantime caravans filled with migrants continue to head towards our borders. Thousands of undocumented foriegners continue to march towards our Southern border and with them comes dozen of violent criminals.
25 people affiliated with the MS-13 gang were recently deported from Mexico after they were discovered within the caravan of 1,600 Central American migrants near the U.S. border.
The caravan first arrived in Piedras Negras, Mexico, two weeks ago across the border from Eagle Pass, Texas, when officials from the Instituto Nacional de Migración identified 10 gang members from Mara Salvatrucha, also known as MS-13.
But after warehouse scuffles with police last week, officials discovered and deported 15 additional MS-13 "agitators," INM Media Deputy Director Aline Juarez told Fox News.
In addition to the gang members, a total of 70 Central American migrants have been deported to their home countries, while about 1,500 have been granted humanitarian visas to move freely within Mexico.
News of the deportations was first reported by Mexican state news agency Notimex. The news agency reported that deportations came after issues at a shelter in the border city of Piedras Negras.
On Saturday, officials said the shelter where hundreds of Central American migrants have been confined would be closed by Wednesday.
Coahuila State Public Safety Secretary Jose Luis Pliego told the Associated Press that authorities have taken some 400 migrants to neighboring states such as Nuevo Leon and Tamaulipas to be incorporated into the workforce, while others may seek other options to try to cross into the United States.
Just think: we discovered 25 violent criminals in just one pack of caravan migrants but how many managed to slip past immigration officials? The system isn't perfect. If it was, we wouldn't be discussing the wall.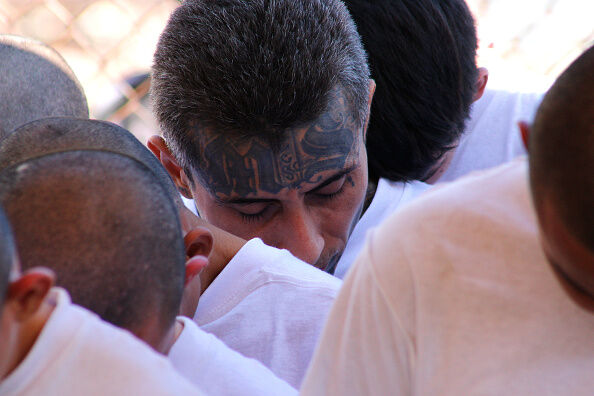 Photo of harmless migrant provided by Getty Images

The Pursuit of Happiness
Ken Webster Jr is a talk radio personality and producer from Houston, TX. He started his career in Chicago on the Mancow show and has since worked at dozens of radio stations all over the country. He's currently the host of Pursuit of Happiness...
Read more