McAllen Tx: Human Trafficking Rape House Discovered
"They raped us so many times they didn't see us as human beings anymore"
In the wake of the #MeToo movement, the New York Times ran a report on a recently discovered rape/stash house discovered in the border town of McAllen, Texas.
During President Trump's recent trip to the border, McAllen Mayor Jim Darling called his community the safest town in Texas. It sounds like he's about to eat his own words.
   It was the summer of 2014, and Melvin, a 36-year-old mother of three, had just completed the journey from her native Guatemala, crossing the Rio Grande on a raft before being led to the house in the Texas border city of McAllen.
   For weeks in that locked room, the men she had paid to get her safely to the United States drugged her with pills and cocaine, refusing to let her out even to bathe. "I think that since they put me in that room, they killed me," she said. "They raped us so many times they didn't see us as human beings anymore."
   On America's southern border, migrant women and girls are the victims of sexual assaults that most often go unreported, uninvestigated and unprosecuted. Even as women around the world are speaking out against sexual misconduct, migrant women on the border live in the shadows of the #MeToo movement.
   The stories are many, and yet all too similar. Undocumented women making their way into American border towns have been beaten for disobeying smugglers, impregnated by strangers, coerced into prostitution, shackled to beds and trees and — in at least a handful of cases — bound with duct tape, rope or handcuffs.
   The New York Times found dozens of documented cases through interviews with law enforcement officials, prosecutors, federal judges and immigrant advocates around the country, and a review of police reports and court records in Texas, New Mexico, Arizona and California. The review showed more than 100 documented reports of sexual assault of undocumented women along the border in the past two decades, a number that most likely only skims the surface, law enforcement officials and advocates say.
If McAllen is the safest place in Texas, as their Mayor put it, we have serious problems.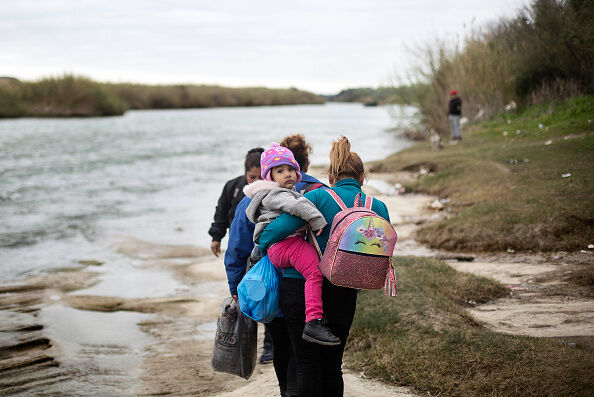 The Pursuit of Happiness
Ken Webster Jr is a talk radio personality and producer from Houston, TX. He started his career in Chicago on the Mancow show and has since worked at dozens of radio stations all over the country. He's currently the host of Pursuit of Happiness...
Read more