Pro-Life Victory: Ohio Can Defund Planned Parenthood
If you care about saving the lives of our nation's most vulnerable individuals, yesterday there was a huge victory in Ohio.
The U.S. Court of Appeals for the Sixth Circuit ruled Ohio can properly cut state funding to Planned Parenthood.
   A majority of the 6th Circuit Court of Appeals ruled Tuesday that Ohio can cut state funding to Planned Parenthood because the organization performs abortions, overturning a lower court ruling that blocked the state from stripping the network of clinics of the money.
   Four of the 11 judges who sided with the state in the decision were appointed by President Donald Trump. The judges said Ohio's law barring state health department funding from going to any provider who offers "non-therapeutic abortions" or advocates for abortion rights, "does not violate the Constitution because the affiliates do not have a due process right to perform abortions." ...
   The ruling affects six state public health programs, but doesn't touch Medicaid. The Supreme Court in December declined to review a case brought by other Republican-led states seeking to cut off Medicaid funding for Planned Parenthood and other reproductive health organizations that offer abortions.
Good! Viva Ohio.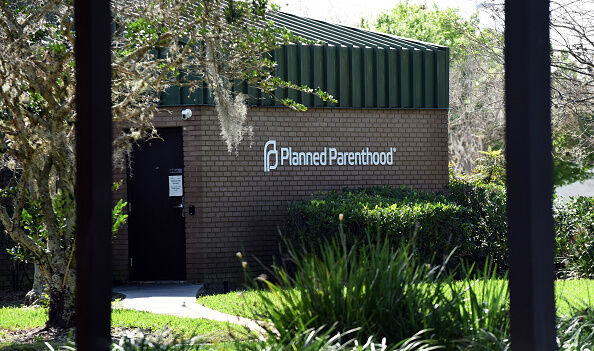 A Planned Parenthood office is seen in Kissimmee, Florida on February 23, 2019, the day after the Trump administration announced that it will bar organizations that provide abortion referrals from receiving federal family planning money and direct it toward religiously-based groups opposed to abortion. The move, if upheld by the courts, could mean a loss of millions of dollars in funding for Planned Parenthood. (Photo by Paul Hennessy/NurPhoto via Getty Images)

The Pursuit of Happiness
Ken Webster Jr is a talk radio personality and producer from Houston, TX. He started his career in Chicago on the Mancow show and has since worked at dozens of radio stations all over the country. He's currently the host of Pursuit of Happiness...
Read more