Rep Tlaib & AOC Both Likely Violated Financial Laws & Dems Don't Care
That's weird, didn't the same thing just happen to Alexandria Ocasio-Cortez? And Jeb Bush? Why do lawmakers have such a hard time following the laws?
Before we all forget about what she did (people have a short memory), let that the record show that Rep. Rashida Tlaib, D-Mich. is the latest progressive in the political hot-seat after her campaign records revealed she paid herself $17,500 as a salary after the midterm elections, in what appears to be a violation of campaign finance rules.
Tlaib, a close ally to radical anti-Israel activists, caused uproar on Capitol Hill earlier this month by insinuating Rep. Mark Meadows, R-N.C., her colleague on the House Oversight and Reform Committee, used Lynne Patton, an African-American, as a racist "prop" during former Trump lawyer Michael Cohen's Congressional hearing.
But recent filings with the Federal Election Commission (FEC) suggest Tlaib's campaign paid her a salary of about $4,000 every month since May 2018 up until the general election Nov. 6.
According to the filings, as first spotted by the Washington Free Beacon, Tlaib also paid herself $2,000 on Nov. 16 and a whopping $15,500 on Dec. 1 – weeks after the election was over,.
This is all an apparent violation of FEC statutes.
It doesn't look good for Tlaib. So again, I gotta ask, why do Americans keep electing lawmakers who don't follow the law?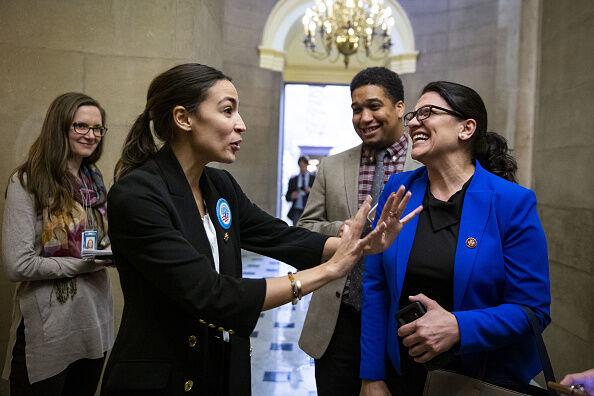 Photo of crony lawmakers by Getty Images

The Pursuit of Happiness
Ken Webster Jr is a talk radio personality and producer from Houston, TX. He started his career in Chicago on the Mancow show and has since worked at dozens of radio stations all over the country. He's currently the host of Pursuit of Happiness...
Read more