The Silliest Laws in Louisiana - A Comprehensive List
Since we were recently reviewing all the silly laws in Texas, we figured we'd take a look at what Louisiana lawmakers did with their state's time and money too.
Here are some of the silliest laws on the books in Cajun Country, according to dumblaws.com:
And here are some of the strangest city laws:
Jefferson Parish: Minors may not go to businesses with coin-operated foosball machines unless accompanied by an adult.
New Orleans: Horses may not be tied to a tree on a public highway.
New Orleans: One may not host a game of marbles at Lafayette Square unless he or she first obtains a written permit from the parkway and park commission.
New Orleans: It is illegal to practice voodoo in the city limits.
New Orleans: Snakes are not allowed within 200 yards of the Mardi Gras parade route.
Port Allen: No person may predict another's future.
Sulphur: Saying obscene things on the telephone is illegal.
Sulphur: It is illegal to have sex with a cow.
Politicians love to solve problems that don't exist with silly laws. Louisiana is no exception.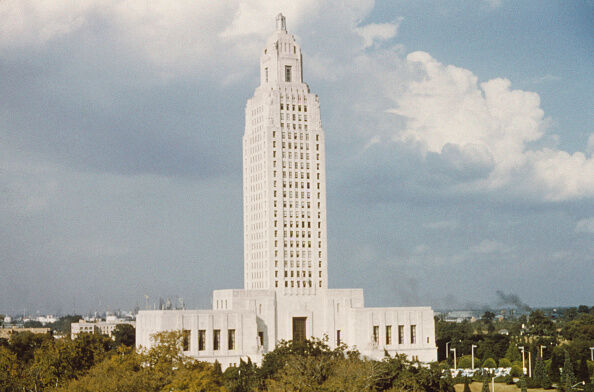 The Louisiana State Capitol in Baton Rouge, Louisiana, circa 1960. It houses the chambers for the Louisiana State Legislature. (Photo by Harvey Meston/Archive Photos/Getty Images)

The Pursuit of Happiness
Ken Webster Jr is a talk radio personality and producer from Houston, TX. He started his career in Chicago on the Mancow show and has since worked at dozens of radio stations all over the country. He's currently the host of Pursuit of Happiness...
Read more