The Silliest Laws in Texas - A Comprehensive List
Dumblaws.com has a list of all the stupidest policies in each state.
Since Texas is the second biggest state in America, there's no shortage of strange laws that somehow made their way onto the books. While some of these laws are old and haven't been enforced in many years, they still technically exist.
Here are some highlights:
And here's some of the funniest laws in each city:
Abilene: It is illegal to idle or loiter anyplace within the corporate limits of the city for the purpose of flirting or mashing.
Borger: It is against the law to throw confetti, rubber balls, feather dusters, whips or quirts (riding crop), and explosive firecrackers of any kind.
Dallas: It's illegal to possess realistic dildos.
El Paso: Churches, hotels, halls of assembly, stores, markets, banking rooms, railroad depots, and saloons are required to provide spittoons "of a kind and number to efficiently contain expectorations into them.
Galveston: One needs permission from the director of parks and recreation before getting drunk in any city park.
Houston: It is illegal to sell Limburger cheese on Sunday.
Houston: Beer may not be purchased after midnight on a Sunday, but it may be purchased on Monday.
Port Arthur: Obnoxious odors may not be emitted while in an elevator.
San Antonio: It is illegal to urinate on the Alamo.
Texarkana: Owners of horses may not ride them at night without tail lights.
Clearly there are lots of strange laws on the books. Like we said, these policies aren't enforced much in the 21st century (or probably at all) but the mere fact that they even exist supports the argument that, in an effort to make themselves feel important, career politicians and lawmakers do a lot of silly things with our time and money.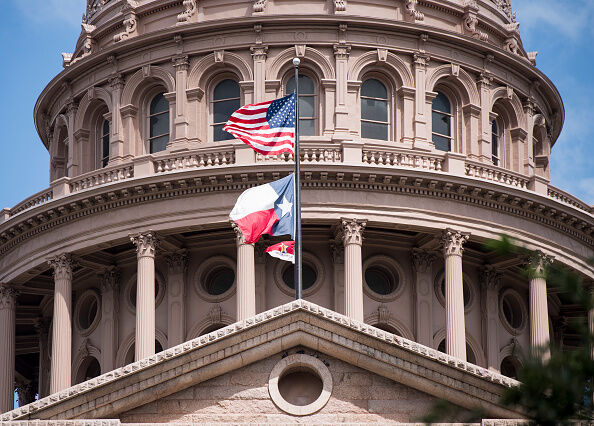 The Pursuit of Happiness
Ken Webster Jr is a talk radio personality and producer from Houston, TX. He started his career in Chicago on the Mancow show and has since worked at dozens of radio stations all over the country. He's currently the host of Pursuit of Happiness...
Read more