Bernie Sanders Institute Shuts Down After Cronyism Allegations
Bernie Sanders had an institute?
   The Sanders Institute, a think tank founded by the wife and son of Sen. Bernie Sanders (I-Vt.), is shutting down, The Associated Press reported Thursday.
   The Vermont institute stopped accepting donations and will suspend all operations by the end of May "so there could not even be an appearance of impropriety," Jane Sanders told AP.
Kinda sounds like the Clinton Foundation, doesn't it?
   Critics have said the think tank blurs lines between family, fundraising and campaigns.
   The Vermont senator criticized Hillary Clinton during the 2016 campaign for her family's nonprofit and is reportedly concerned he will be called hypocritical over the institute.
   Speaking to AP, Jane Sanders kept the door open for the institute to begin taking donations again once Bernie Sanders is no longer running for president.
Don't worry, they'll find another way to sell their influence. After all, they're Leftists.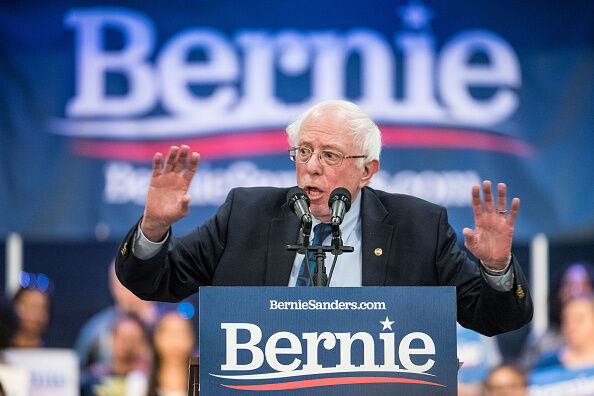 NORTH CHARLESTON, SC - MARCH 14: 2020 Democratic presidential candidate U.S. Sen. Bernie Sanders (I-VT) addresses the crowd at the Royal family Life Center on March 14, 2019 in North Charleston, South Carolina. Sanders received 26 percent of the South Carolina Democratic vote in the 2020 race, eventually losing the nomination to Hillary Clinton. (Photo by Sean Rayford/Getty Images)

The Pursuit of Happiness
Ken Webster Jr is a talk radio personality and producer from Houston, TX. He started his career in Chicago on the Mancow show and has since worked at dozens of radio stations all over the country. He's currently the host of Pursuit of Happiness...
Read more