Cory Booker Is Stuffing Rosario Dawson's Ballot Box
Didn't see this coming. Rosario is a professional actress so how much do you imagine Cory's paying her to pretend she's his girlfriend?
Sen. Cory Booker, the New Jersey Democrat who's launched a bid for the White House in 2020, is reportedly dating actress Rosario Dawson.
Dawson shared the news with TMZ on Thursday when they caught up with her at a Washington D.C.-area airport.
The outlet shared a video of the encounter, during which the reporter noted that Dawson had been frequently visiting the nation's capital and had "been hanging out with" Booker.
The reporter also asked Dawson whether there was "any truth to the relationship with you and Cory Booker?"
"Yeah," she replied. "Yes, very much so."
"So far, so wonderful," she added after being asked how the relationship was progressing. "He's a wonderful human being. It's good to spend some time together when we can. Very busy."
The actress kept fairly mum on whether the pair was headed toward an engagement but offered an optimistic note on their relationship.
She's such a good actress. I almost believed this was a real relationship but he's running for office so there's no way this is sincere.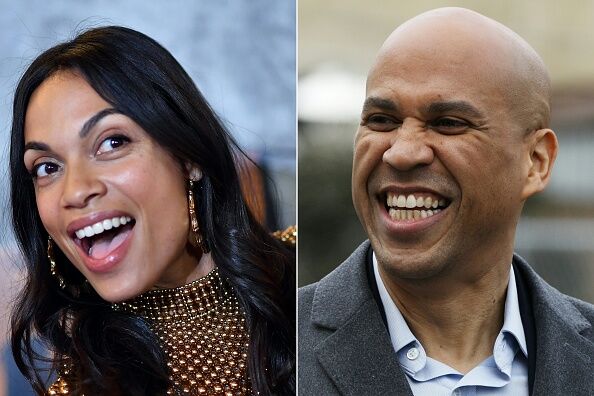 Photo of fake power couple by Getty Images

The Pursuit of Happiness
Ken Webster Jr is a talk radio personality and producer from Houston, TX. He started his career in Chicago on the Mancow show and has since worked at dozens of radio stations all over the country. He's currently the host of Pursuit of Happiness...
Read more