"Woodstock 50" Lackluster Lineup Announced
If you're feeling nostalgic for the days of flower power and free love, the Woodstock 50 lineup probably isn't gonna impress you much.
Jay-Z, Dead & Company and the Killers will headline one of the 50th anniversary shows commemorating the groundbreaking Woodstock festival this summer.
Woodstock co-founder Michael Lang announced Tuesday that Miley Cyrus, Santana, Imagine Dragons, Robert Plant and The Sensational Space Shifters, the Black Keys and Chance the Rapper will also perform at the Woodstock 50 Music and Arts Fair, which will take place Aug. 16-18 in Watkins Glen, New York, about 115 miles (185 kilometers) northwest of the original site. The event is separate from an anniversary concert planned at the site of the original festival in 1969.
Tickets for the three-day festival pushing the message of peace, love and music go on sale April 22, which is Earth Day.
Lang said though Woodstock took place 50 years ago, today's world and 1969 are somewhat parallel.
Um... no, not really. There's no mandatory military draft and young people in 2019 could care less that we're at war in every corner of the Mideast. Also, Democrats are now pro-war and pro-baby-killing. Today is nothing like 50 years ago.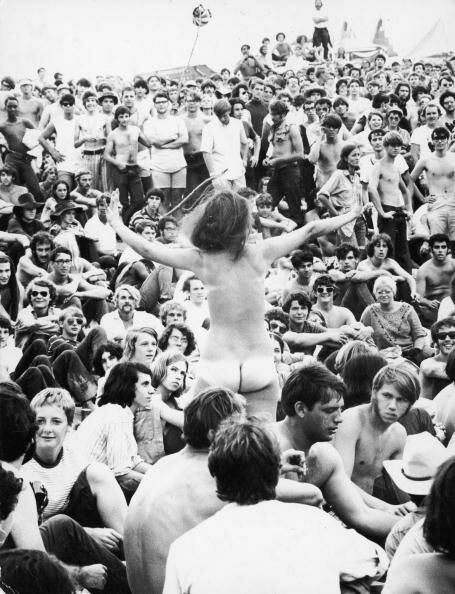 A naked young woman stands up amidst the crowd during the Woodstock Festival at White Lake, Bethel, New York, August 1969. (Photo by Archive Photos/Getty Images)

The Pursuit of Happiness
Ken Webster Jr is a talk radio personality and producer from Houston, TX. He started his career in Chicago on the Mancow show and has since worked at dozens of radio stations all over the country. He's currently the host of Pursuit of Happiness...
Read more