Another Illegal Contract from Mayor Turner: Lawsuit
44,000.
That's how many Houston city employees have health insurance plans on the city's dime. The budget for this year's employee healthcare plan is $435 million.  Must be nice working for the government, huh?
But all isn't well in the world of transparency in Houston's mayor's office. In fact, things are pretty murky in city hall right now when it comes to the topic of government healthcare.
Today at 1pm Houston taxpayer Darryl Chapman will ask Judge Steven Kirkland stop a contract with Cigna. He's alleging that Cigna was given information about medical claims that another company United Healthcare wasn't given.
So why would the city favor Cigna over United Healthcare? Shouldn't the chosen healthcare plan reflect what's best for our city's employees and tax payers?
Meet Cindy Clifford, a lobbyists for Cigna, the former head of Turner's inaugural committee and also his close personal friend. She was in the room when this deal was made. 
The mayor forced the Cigna deal on Houston despite news about a legal action being filed.
Turner said, "I think everyone will agree, anyone can file a lawsuit. Until a temporary restraining order is put in place and the requisite bond filed, there is nothing that precludes this body or anybody from proceeding."
In case you're not catching what he's throwing down, that means Houston taxpayers will be forced to pay the bill for another one of Mayor Turner's horrible business deals.
People are furious at Mayor Turner right now, and for good reason.  He's gone to war with the fire department, wasted money on foolish projects and fired his own staffers for homegrown scandals that he helped create.
We're supposed to pick city contracts based on what works best for Houston, not Mayor Turner's friends.
One has to wonder - if lobbyist Cindy Clifford is hanging out with Turner's family and making backroom deals for her own benefit, who else is Turner friends with?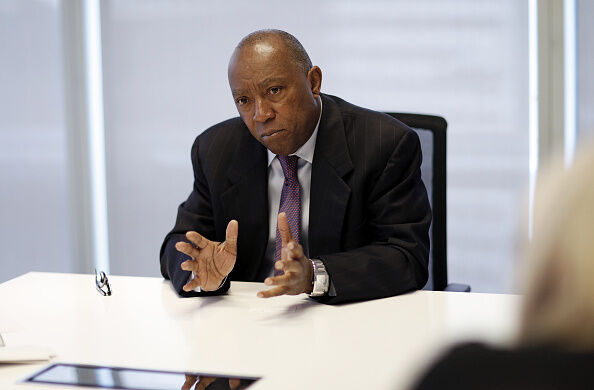 Photo of crony mayor by Getty Images

The Pursuit of Happiness
Ken Webster Jr is a talk radio personality and producer from Houston, TX. He started his career in Chicago on the Mancow show and has since worked at dozens of radio stations all over the country. He's currently the host of Pursuit of Happiness...
Read more