Louisiana Asks California to Stop Being Anti-Gator Zealots
The state of California loves to pass new laws. Frankly, that's an understatement. During the month of January 2019, for example, they passed over 1000 laws. 
Some of California's laws simply don't solve problems. They exist just to make ya feel good. But pointless laws have unintended consequences.
Take a look at California's ban on alligator-related products. The state of California says it's immoral to make purses, shoes and boots out of alligator skin, so they banned the product entirely. A ban on alligator related products will go into effect on January 1, 2020. 
But alligators in Louisiana aren't endangered. They're not even "threatened" with endangerment. Frankly, there are more than enough alligators.
Now Louisiana lawmakers are asking California to reconsider the ban. 
Banning alligator-made products threatens Louisiana's approach to wildlife conservation. It's also bad for their economy.  
While alligators were previously endangered, there are now 2 million wild alligators and about 300,000 farm raised alligators. The raw meat and hide values from harvested gators estimates between $11 million and $46 million.
Does California care? No. Ironically liberals and progressives in California have suggested people consider wearing faux leather instead of gator leather, but fake leather is worse for the environment.
Do Californians care about mother earth? Or wildlife conservation? Or the economic prosperity of ethnic minorities like African-Americans, Haitians and Cajuns?  
Good questions. We'll have to wait and see.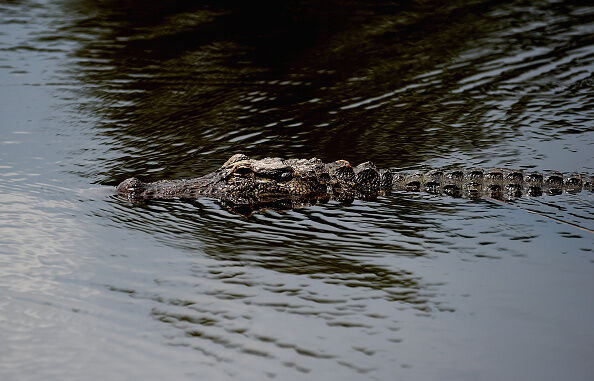 AVONDALE, LA - APRIL 23: An alligator swims near the 17th hole during round one of the Zurich Classic of New Orleans at TPC Louisiana on April 23, 2015 in Avondale, Louisiana. (Photo by Stacy Revere/Getty Images)

The Pursuit of Happiness
Ken Webster Jr is a talk radio personality and producer from Houston, TX. He started his career in Chicago on the Mancow show and has since worked at dozens of radio stations all over the country. He's currently the host of Pursuit of Happiness...
Read more