Winning! Obamacare Ruled Unconstitutional By Just Dept
After Robert Mueller finally released his long awaited report stating there was no proof of collusion with Russia followed by the FBI announcing they were arresting creepy porn lawyer Michael Avenatti and charging him with extortion, some Republicans thought, "Dang, I just can't handle all this winning!"
Well, hold on tight, because the winning isn't over yet. 
Back in December 2018 the Affordable Care Act, aka Obamacare, was struck down by a Texas judge, declaring it unconstitutional. 
Texas and 19 other states demonstrated to U.S. District Judge Reed O'Connor that they had been hurt by the costs from a jump in the amount of people utilizing state-backed insurance.
The states argued that when Congress cut the tax penalty from the program in 2017 that move essentially undercut the Supreme Court's reasoning for finding former President Barack Obama's signature legislation constitutional in 2012.
Fast-forward to March 25th, 2019... AKA, yesterday.
That's when the Department of Justice (DOJ) announced they were siding with the district court ruling that found the Affordable Care Act unconstitutional.
The DOJ has already argued that Obamacare's pre-existing condition protections needed to be struck down. Now the administration has stated that the entire law need to be invalidated.
Yesterday the DOJ said the decision from the district court should stand. Now the case will move on to the appeals process in the U.S. Court of Appeals for the 5th Circuit.
Trump is keeping his promises. He said we'd get rid of Obamacare and that move appears to be happening.
Can you say "winning"?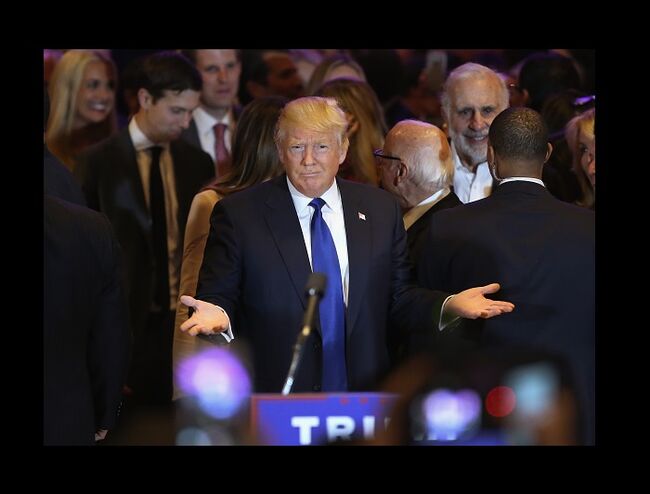 NEW YORK, NY - APRIL 19: Republican Presidential candidate Donald Trump greets supporters after winning the New York state primary on April 19, 2016 in New York City. Trump held the press conference at Trump Tower in Manhattan. (Photo by John Moore/Getty Images)

The Pursuit of Happiness
Ken Webster Jr is a talk radio personality and producer from Houston, TX. He started his career in Chicago on the Mancow show and has since worked at dozens of radio stations all over the country. He's currently the host of Pursuit of Happiness...
Read more