U.S. Will Add 1.5 Million Illegal Aliens to Population this Year: Report
If you enjoy caravans of migrants loitering in the downtown area of your city, then we have some good news!  More are coming. Lots more.
The United States will likely add around 1.5 million illegal aliens to our population by the end of 2019. This number includes individuals who walked over the border, overstayed visas and "Catch and Release" criminals.
Speaking of, the Department of Homeland Security's (DHS) Catch and Release policy, which allows border crossers and illegal aliens to be released from federal custody into the interior of our country, is on track to release about 434,000 border-crossers and illegal aliens by the end of the year. This prediction is based on current estimates that over 36,000 border crossers and illegal aliens have been released from custody every month since January 2019, the Cartel Chronicles recently reported.
Princeton Policy Advisors researcher Steven Kopits says in 2019 we can expect up to 500,000 illegal aliens to migrate over the southern border undetected by Border Agents.
As for the numbers of overstayed visas, there will likely be about 630,000 more illegal aliens added to our population. 
No wonder Trump won the last election. It had nothing to do with Russia.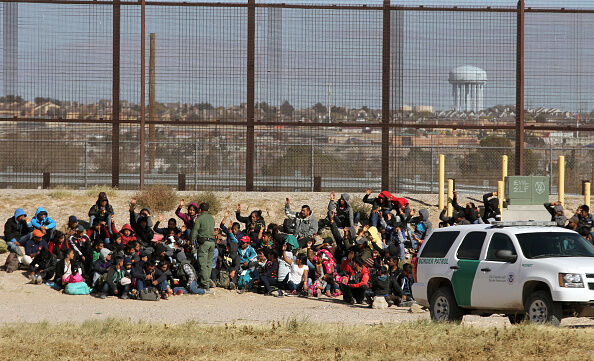 Nearly 150 Central American migrants seeking political asylum in the United States are detained by the Border Patrol, after entering the US through the Rio Grande, along the border with Ciudad Juarez, Chihuahua state, Mexico, on December 3, 2018. - Thousands of Central American migrants, mostly Hondurans, have trekked for over a month in the hopes of reaching the United States. (Photo by HERIKA MARTINEZ / AFP) (Photo credit should read HERIKA MARTINEZ/AFP/Getty Images)

The Pursuit of Happiness
Ken Webster Jr is a talk radio personality and producer from Houston, TX. He started his career in Chicago on the Mancow show and has since worked at dozens of radio stations all over the country. He's currently the host of Pursuit of Happiness...
Read more