NOLA Mayor To Apologize for 1891 Lynchings For Some Reason
When we heard New Orleans Mayor LaToya Cantrell was going to apologize for an 1891 lynching, we assumed it must have had something to do with oppression against African-Americans during the Jim Crow era. It turns out we were wrong.
The lynchings actually involved Italians, not black people.
New Orleans Mayor LaToya Cantrell plans an apology to Italian Americans for what's considered the U.S.'s deadliest lynching, violence that killed 11 Italian immigrants after acquittals in a police chief's murder. "This has been a longstanding wound," said Michael Santo of the Order Sons and Daughters of Italy.
The 1891 lynching and responses to it prompted Italy to close its embassy in the United States. The U.S. then closed its embassy in Italy, Santo said.
Santo said that when New Orleans was asked earlier this year for an apology, Cantrell embraced the idea. She appointed Human Relations Commission head Vincenzo Pasquantonio as liaison.
"Our office has worked with the Italian-American community on this issue and will be releasing a proclamation" April 12, mayoral spokesman Joseph Caruso said. The proclamation will be presented at the city's American Italian Cultural Center, organizers said.
Correspondence among Italian, U.S., and state officials shows that the lynching "occurred with the connivance of the New Orleans local authorities," Patricia Fama Stahle wrote in a 2016 book. The police chief in question, Commissioner David Hennessy, was ambushed late on Oct. 15, 1890, by four men near his home. He died, reportedly blaming Italians.
About 30,000 Italian immigrants lived in New Orleans, and hundreds were arrested during the investigation that followed, Stehle wrote. Nineteen were indicted, and nine of them were tried, a trial that ended with six acquittals and jurors unable to agree in three cases.
Anti-Italian prejudice had been growing since the 1860s, when Sicilians began immigrating in large numbers, said Joseph Scelsa, president of the Italian American Museum in New York and sociology professor emeritus at City University of New York. Though many originally came to work on plantations, they quickly organized businesses of their own, such as working on docks or importing fruits and vegetables from South America, he said.
While the nature of these lynchings was clearly unfair, it's always odd when politicians apologize for something they didn't do.  Mayor Cantrell wasn't alive in 1891 and she definitely didn't lynch anyone (that we know of). \
Even still, she's a Democrat and 21st century Democrats seem to feel a sense of guilt about our nation's past.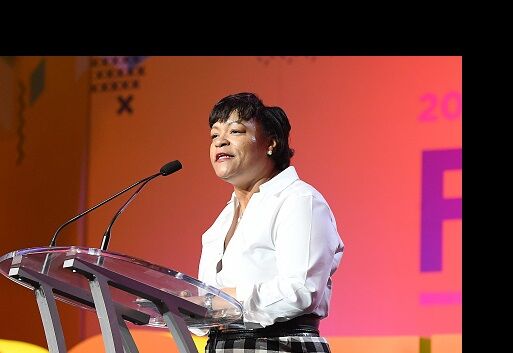 NEW ORLEANS, LA - JULY 06: Mayor of New Orleans, Louisiana LaToya Cantrell speaks onstage during the 2018 Essence Festival presented by Coca-Cola at Ernest N. Morial Convention Center on July 6, 2018 in New Orleans, Louisiana. (Photo by Paras Griffin/Getty Images for Essence)

The Pursuit of Happiness
Ken Webster Jr is a talk radio personality and producer from Houston, TX. He started his career in Chicago on the Mancow show and has since worked at dozens of radio stations all over the country. He's currently the host of Pursuit of Happiness...
Read more